One of the top and most well-respected PR Firms in the nation is looking for an incredible Account Director like you! If you're looking for the opportunity to be a part of an agency committed to challenging the status quo and delivering breakthrough work, keep reading…

This mid-size, full service agency has clients in all sectors of PR, with an exceptional reputation in the Lifestyle/Consumer area. With clients ranging from small start-ups, to some of the biggest known name brands in the world, you're guaranteed to stretch those creative muscles!

As an Account Director, you will be responsible for developing exciting content marketing strategies and establishing relationships with top clients, as well as playing an integral part in leading the firm's operations.

The Account Director role:
• Work closely with clients to assure their goals and expectations are being met and exceeded
• Inject new and innovative concepts to the marketing process for potential clients
• Managing the workload and development of junior-level staff
• Conduct yourself as an ambassador of the firm and maintain knowledge of industry trends and new innovations

The ideal Account Director:
• Excellent knowledge of the consumer marketing space
• Experience working with clients on social and corporate responsibility
• Strong foundation in traditional public relations
• Constantly curious and committed to creativity
• Demonstrated analytical, critical thinking and deductive reasoning skills
• Proactive mindset

Click 'Apply Now' to be considered for this opportunity or share this message with a friend that might be interested.

For more information contact Gillian Williams at gillian@capstonehillsearch.com.

Capstone Hill: Public & media relations, corporate & public affairs, digital, marketing communications, stakeholder, government & investor relations. Working across UK & Europe, North America, the Middle East, Asia and Australasia.

New York – London – Sydney – Melbourne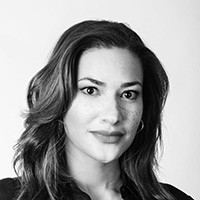 Contact Person
Gillian Williams
Senior Consultant
Fill the form below to apply for this role: