Industry
Enterprise Technology
This is an opportunity to join an award-winning agency who are famous for delivering outstanding, original work. The role is at Senior Account Manager level and is hugely exciting in that there is a roster of mould-breaking, disruptive clients carving new routes to success, very much in line with the agency ethos. These clients operate in the B2B/Enterprise/CSR space so the story telling is rooted in fact, purpose and sound business rationale.
The Role:
Client - you'll develop a sound understanding of the exciting list of media and brand clients all of whom are making waves in their space
Communication - you'll be a clear communicator, through all channels, and you'll be expected to communicate consistently to clients, team, stakeholders and media, maintaining the tone and style appropriate to each client brief
Account Management - you'll be a natural account manager, proactively handling all data and information in the interests of exceeding expectations at all levels
Media Relations - you'll live and breathe the media and you'll be able to unravel complex issues and communicate these to the media with an eye for a story every time
Digital / Social - you'll have a network of contacts and understand basic SEO principles to secure digital routes to coverage and amplification of the stories you've created
New Business - as with any agency role, you'll have an entrepreneurial streak and a nose for new business
Teamwork - this is a hugely successful and sociable team so your contribution to all things "team" will be essential and a measure of success in the role
Must haves:
Minimum 3 years+ agency experience
Enterprise / B2B experience
New Business experience and proven contribution to pitch
Proven account management experience
Line managment experience
Salary dependent on experience, excellent benefits and working culture.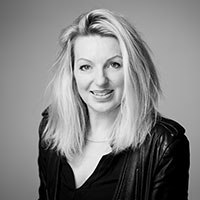 Contact Person
Penny Porter
General Manager, UK & Europe
Fill the form below to apply for this role: