Salary
AUD 100000.00 - 130000.00
Our client is a revered global integrated communications agency that thrives on creativity and collaboration. With a track record of delivering multi-award-winning impactful campaigns for diverse clients, and an outstanding reputation for its internal culture, this consultancy is one of the most attractive creative employers in Melbourne. We are seeking an experienced integrated (PR & Social) Account Director to join our client and lead a dynamic team, shaping the future of communication strategies for a portfolio of first-class clients.
Key Responsibilities:
Strategic Leadership: Take ownership of planning and executing strategic and tactical client programs. Apply techniques beyond media relations in response to client briefs. Demonstrate understanding of marketing and communications approaches across all clients.
Client Engagement: Develop a deep understanding of client business objectives, offering tailored solutions and strategies with supervisor support. Build and maintain proactive relationships with media, key opinion leaders, and relevant third parties. Provide client coaching ahead of media interviews.
Creative Excellence: Lead the development and implementation of PR tactics, generating understanding and excitement within the client. Champion creative brainstorming sessions and lead the presentation of compelling client proposals.
Client Service: Serve as the primary point of contact for senior clients, delivering high-level counsel and ensuring a high standard of client satisfaction. Anticipate potential challenges, devise solutions, and communicate effectively with clients. Generate new ideas and opportunities by staying informed about current affairs.
Financial Management: Demonstrate accountability for the financial aspects of accounts, ensuring profitability. Negotiate budgets and scope changes successfully with clients. Possess sound financial management skills, including forecasting profitability and cost management.
Business Growth: Drive organic growth of existing clients and identify new business opportunities. Contribute to new business processes and lead creative input for pitches and presentations.
Team Leadership: Oversee junior staff, set priorities, provide clear briefings, delegate responsibilities, and maintain deadlines. Conduct resource and capacity planning within the team. Foster positive working relationships and contribute to the personal development of junior staff.
Skills Mastery: Effectively plan and meet deadlines, maintain attention to detail, and consistently uphold agency standards. Embrace innovation and creativity when reviewing briefs and work. Demonstrate a commitment to the company culture and seek continuous improvement,
Qualifications:
Minimum of 7 years of integrated PR experience, including agency experience.
Proven track record of successfully planning and executing PR strategies across diverse clients.
Exceptional communication skills, both written and verbal.
Strong strategic thinking and problem-solving abilities.
Proficiency in financial management and client budgeting.
Demonstrated leadership skills and ability to motivate high-performing teams.
Bachelor's degree in Communications, Public Relations, or a related field.
Knowledge of the full spectrum of communication services.
If you are a strategic thinker, creative innovator, and skilled leader ready to drive client success and agency growth, we encourage you to apply.
Click 'Apply Now' to be considered for this opportunity or share this message with a friend that might be interested and you could be eligible for our referral reward scheme!
Capstone Hill Search: Public & media relations, corporate & public affairs, digital, marketing communications, stakeholder, government & investor relations. Working across UK & Europe, North America, the Middle East, Asia and Australasia.
New York – Los Angeles - London – Sydney – Melbourne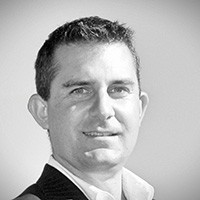 Contact Person
Jeremy Wrench
CEO
Fill the form below to apply for this role: