Are you currently an established Senior Account Manager or even already an Account Director working across pharmaceuticals & life sciences sector?
If yes, apply today so we can discuss the below brand new opportunity here in London for a leading client of ours in the healthcare space. Our client is on a mission to continue working with the world's biggest healthcare and pharma brands and to do so having won more new business they're looking to hire. A close knit team of 15 people that are consistently at the top of their game.
Duties:
To work on our current and potential new pharmaceutical & life sciences clients to understand their challenges and design effective, innovative and exciting communications strategies to help them achieve success
Whether global leaders or smaller specialists, you will help them understand their customers and wider stakeholders, the societal, commercial and policy environment, and work with them to change and influence behaviour within their own organisations as well as within their market
You will lead day to day client relationships and cultivate strong and long-lasting partnerships, working with your clients to achieve their objectives – on time and to budget
You will own and take responsibility for your own portfolio of client accounts and be a proactive advisor, spotting and converting new opportunities for incremental value
Operate as a senior member of the team, acting as a mentor and leader to your colleagues and helping to drive the business forward overall
Apply below to be considered for this opportunity or share this message with a friend that might be interested and you could be eligible for our referral reward scheme!
Please note due to the high volume of applicants if you have not heard from one of us here in team London you have unfortunately not been selected on this occasion, we may be in touch in the future with other opportunities
Capstone Hill: Public & media relations, corporate & public affairs, digital, marketing communications, stakeholder, government & investor relations. Working across UK & Europe, North America, the Middle East, Asia and Australasia.
New York – Chicago — LA – London – Sydney – Melbourne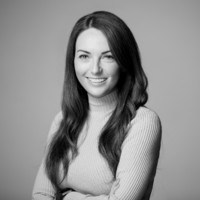 Contact Person
Claire Wiseman
Senior Consultant
Fill the form below to apply for this role: