Industry
Corporate Communications
An opportunity to work within one of the world's largest and most respected multi-sector PR organisations.
This well award winning agency is looking for a bright individual with 3-5 years corporate/financial and investor communications PR experience. Ideally from an agency background (but not essential). This is a fantastic opportunity to join a hard-working team whose expertise in Corporate Financial and investor communications will help groom you for further career development.
You will be confident in liaising with the media on a day-to-day basis, possess killer writing skills and are a creative, yet strategic thinker who can contribute to their integrated PR campaigns. With a good eye for attention to detail. You will be responsible for day to day management and front-line liaison with a range of key clients. You have a strong grasp and keen interest in politics and current affairs. You are someone who isn't afraid to roll up their sleeves and deliver at the tactical level.
In return, you will be a part of an agency with a reputation for a rewarding working environment, outstanding mentors/leaders and a personal development program designed to grow your career.
Excellent $ package on offer for the right candidate
For further information on the above position please contact Jeremy Wrench, Jeremy@capstonehillsearch.com or call 03 9827 7277.

Capstone Hill Search: Public & media relations, corporate & public affairs, digital, marketing communications, stakeholder, government & investor relations. Working across UK & Europe, North America, the Middle East, Asia and Australasia.

New York – London – Sydney – Melbourne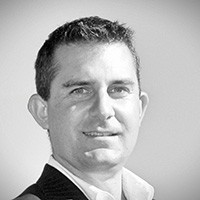 Contact Person
Jeremy Wrench
CEO
Fill the form below to apply for this role: