Industry
Financial Communications
We are looking for a talented Account Manager with Corporate and Financial PR experience, to join the friendly team at a growing independent agency with lots of flexibility. This business has one office in central London and one in Surrey and the flexible culture will allow you to both work remotely and from either office when you are in with the team.
This agency is a known, award winning Capital Markets, Corporate and Consumer communications agency, with a portfolio of market leading clients. They are also part of a growing group of communications agencies, offering increasing opportunities for inter-disciplinary projects and professional growth.
The culture is creative, hard-working, driven and effective. The tema passionately believes in the power and value of integrated communications and takes a truly holistic approach to communicating with all clients' key audiences – the media, the City, shareholders, industry peers, government, influencers, consumers and employees.
We're looking for someone who is a pro-active, self-starter and has over four years of Corporate and Financial PR experience, taking immense pride in their work. You will have excellent written and verbal communication skills an interest in current affairs and a desire to keep abreast of industry changes. Building and maintaining strong client relationships, delivering agreed client activity, managing both up and down where appropriate and sharing the agency's vision and values are all key to this role.
In addition to your solid experience in PR, you will also have started to refine your analyst skills and this will be an area that you are keen to expand upon. You will want to build a good understanding of your clients' analyst universe, drive analyst engagement programmes, build your own relationships with the sell side analysts and corporate brokers and be able to initiate a solid analyst Q&A script.
We are proposing a competitive salary plus a range of great benefits, including flexible working, generous holiday and varied social activities. We are based in lovely offices in a great location near London Bridge.
Click 'Apply Now' to be considered for this opportunity or share this message with a friend that might be interested and you could be eligible for our referral reward scheme
Please note due to the high volume of applicants if you have not heard from one of us here in team London you have unfortunately not been selected on this occasion, we may be in touch in the future with other opportunities
Capstone Hill: Public & media relations, corporate & public affairs, digital, marketing communications, stakeholder, government & investor relations. Working across UK & Europe, North America, the Middle East, Asia and Australasia.
New York – Chicago – Los Angeles - London – Sydney – Melbourne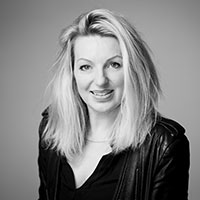 Contact Person
Penny Porter
Executive Director, UK & Europe
Fill the form below to apply for this role: