Are you currently an established Account Manager or a strong Senior Account Executive ready for the next step?
If yes, apply today so we can discuss the below brand new opportunity here in London for a leading client of ours in the healthcare space. Our client is on a mission to continue working with the world's biggest healthcare, pharma and tech brands and to do so having won lots of new business they're looking to hire. They are a close knit team of 15 people that are consistently at the top of their game.
Duties & Responsibilities:
Understand the media, current affairs and how this develops into opportunities for our clients
Ability to understand business objectives and how this translates into meaningful evaluation processes for PR
Commercially aware
Can conduct complex sell ins/deal with complex/detailed media enquires with advice and support from account director
Can write strong press releases, feature articles, thought leadership content and case studies
Ability to deal with new media enquiries at press conferences/photo calls
Detailed knowledge of digital platforms and appropriate channels for different content – able to advise client authoritatively on these and how to develop unique content for them
Use sound knowledge when offering media related advice to clients
Can conduct complex sell ins/deal with complex/detailed media enquires independently from account director
Excellent media contacts in relevant sector media
Can explain how PR sits in the marketing mix
Competent information analyst
Ability to lead brainstorm and generate commitment to new ideas from colleagues and client
​Apply below to be considered for this opportunity or share this message with a friend that might be interested and you could be eligible for our referral reward scheme!
Please note due to the high volume of applicants if you have not heard from one of us here in team London you have unfortunately not been selected on this occasion, we may be in touch in the future with other opportunities
Capstone Hill: Public & media relations, corporate & public affairs, digital, marketing communications, stakeholder, government & investor relations. Working across UK & Europe, North America, the Middle East, Asia and Australasia.
New York – Chicago — LA – London – Sydney – Melbourne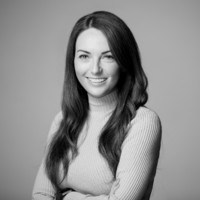 Contact Person
Claire Wiseman
Senior Consultant
Fill the form below to apply for this role: