This award-winning, forward thinking, integrated PR & content agency has an excellent diverse portfolio from drinks to health to travel via food & drink. With a boutique nature and a team full of entrepreneurial energy and experience, this agency is part of a larger group and works very much as a wider integrated team offering so much more than "just PR".
Why this role is required
This is a small team winning exciting new business. It is now time to hire another creative and commercially minded Account Director who can lead accounts and build relationships across the group, working with the senior team to grow client business and write winning pitches.
Who we need
An all-rounder AM /SAM with blue chip experience, a can-do attitude and fire in their belly. The right balance of organised and creative, need to enjoy getting on the phone to media and truly love the industry.
Skill set
We are looking for cultural fit – someone who has a can-do attitude and is curious and committed. We are a close team who really put our heart and soul into the business.
In terms of skill sets, the following are the most important:
- Confident and comfortable with clients - giving counsel
- Organisational skills - good project manager
- Creative 360 ideas (not just old school PR) – eye for a story and a love of selling in
- Good knowledge of the UK media landscape with good news media contacts
- Ability to write a deck / contribute to pitches
- Strong presentation skills
- Ability to independently run projects (on smaller accounts) as well as be part of a larger team (on bigger accounts)
Please note due to the high volume of applicants if you have not heard from one of us here in team London you have unfortunately not been selected on this occasion, we may be in touch in the future with other opportunities
Capstone Hill: Public & media relations, corporate & public affairs, digital, marketing communications, stakeholder, government & investor relations. Working across UK & Europe, North America, the Middle East, Asia and Australasia.
New York – Chicago – Los Angeles - London – Sydney – Melbourne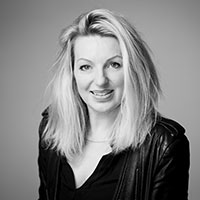 Contact Person
Penny Porter
Executive Director, UK & Europe
Fill the form below to apply for this role: