Industry
Corporate Communications
This rapidly-growing communications agency is looking for an outstanding Account Supervisor with the perfect mix of corporate and media relations experience to join their team. This firm is a leading investor relations advisory firm offering clients strategic counsel as they navigate the increasingly complex landscape facing public companies.
As an Account Supervisor, you will be at the forefront of the organization, playing a vital part of their future success, while also being responsible for driving and managing a handful for key accounts for the agency. The ideal candidate is detail-oriented and has the ability to work in a collaborative, fast-paced environment. This firm has diverse, and collaborative environment that is a fantastic place for any determined specialist to continue their career.
The role will require:
Building and maintaining relationships with exclusive clients
Contributing innovative ideas to high-profile campaigns
Critical thinking and analytical observation of media
Proactively identifying clients' communications goals and delivering on them
The ideal Account Supervisor:
Innovative, imaginative and inspiring
A strong grounding and passion for the corporate communications and media relations
Extraordinary interpersonal skills and commercial acumen
Born leader with superb communications judgment and instincts
Click Apply Now to be considered for this opportunity.
For more information email Nathalie@capstonehillsearch.com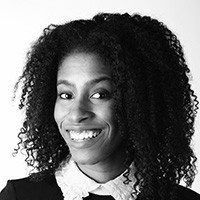 Contact Person
Nathalie Cazeau
nathalie@capstonehillsearch.com
Fill the form below to apply for this role: