Industry
Professional Services
Title: Account Manager - Account Director, Legal PR Communications
Industry: Integrated Public Relations
Location: New York City or San Francisco or DC
Type: Full-Time
**PR Agency experience is a must**
Our client, a prominent award winning integrated public relations firm is seeking a skilled media relations professional with exceptional client management skills and an understanding of the legal and professional services markets, the Account Manager OR Account Director plays a key role in driving the agency's creation of strategic media plans to meet client objectives.
Responsibilities:
Manage multiple projects for 5-6 clients from concept to completion by anticipating challenges, troubleshooting problems, proposing solutions, offering client counsel, overseeing quality, and ensuring deadline and budget adherence.
Develop key messages and effective media pitches on timely news issues; send pitches to journalists and follow up to secure opportunities.
Take lead on client service administration activities, including preparing client status and activity reports; attending meetings, events and conference calls; tracking for and compiling media coverage; and coordinating interview scheduling.
Contribute to creation of strategic media plans to meet client objectives.
Develop and maintain relationships with key journalists in person and via phone and email.
Serve as a line manager for interns, Junior Account Executives and Account Executives; provide on-boarding support, training and ongoing feedback and participate in reviews.
Qualifications
Bachelor's degree (B.A. or B.S.) or equivalent work experience.
Minimum of four years' PR/communications work experience with at least one year in an account and team management role.
Highly curious, creative and self-motivated, with superior critical thinking, communication (verbal and written) and interpersonal skills.
Proven track record of successfully implementing a variety of creative and effective public relations initiatives that have generated measurable results for clients in the professional services industry.
Skilled with media database software (Cision) and research tactics.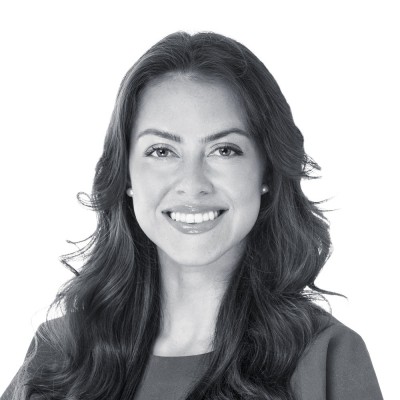 Contact Person
Pebbles Obando
Principal Consultant
Fill the form below to apply for this role: