Industry
Corporate Communications
This leading central London agency is looking for a future leader who is already on the front line of agency management and who is looking for a role where they can make an impact whilst growing people, business and clients.
This is a rare opening in an agency that are known for growing their own talent, so its a great opportunity to join at senior level and make an impact from day one. Known for being a consumer offer, this agency has a growing corporate division that is going from strength to strength and can be more accurately described as "corpsumer", in that the team excel at corporate story telling for consumer brands.
If you are already at AD or SAD level and are looking to step up, or if you are an established Associate Director looking for a career move and you have the following experience please get in touch to discuss this role:
Client Retention - this agency is renowned for high client retention so you will have solid agency experience running accounts and an excellent record of loyal and happy clients
Content Creation - we live in the digital world, so you will be adept and passionate about creating brilliant plans and proposals, selling those concepts successfully to clients and then bringing them to life with a bang
Business Development - with solid agency experience, you will already be creating new business opportunities and pitching regularly - so much so that you'll be looking for your next role to up your role in terms of new business generation
Leadership - you will be a natural leader who takes teams with you and who leads by setting gold standard examples of high standards and best practice
Budgeting - it goes without saying at this level that your budgeting skills will both be accurate and timely
If you want to join this fantastic agency and have solid agency experience in either corporate or consumer but want to work in the corpsumer space, please get in touch.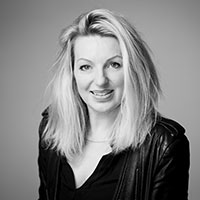 Contact Person
Penny Porter
General Manager, UK & Europe
Fill the form below to apply for this role: