Salary
USD 110000.00 - 150000.00
Our start-up boutique agency client is looking for an Associate Vice Presidentthat will be responsible for the strategic direction and day-to-day execution of multi-pronged communications plans for a variety of consumer clients across industries (including lifestyle, consumer, food, venture capital, tech, and more).
In this role, you will have the unique opportunity to work withestablished brands, early-stage startups, provenentrepreneurs and notable founders (these include well-known names in D2C food & beverage, ecommerce, tech and CPG brands)
Associate Vice President Responsibilities:
Serve as the primary point of contact for assigned clients, building strong relationships and ensuring high-quality service delivery.

Develop and implement strategic communication plans that align with client objectives, target key audiences, and drive measurable results.

Manage team members and client projects to set ongoing media strategies for company announcements, evergreen storytelling and thought leadership opportunities.

Build and maintain relationships with key journalists, influencers, and other stakeholders to drive media coverage and brand awareness.

Secure top-tier media placements including executive thought leadership, brand features, profiles, podcasts and more.

Identify storytelling opportunities for clients and share input on overall brand strategy

Mentor and train junior staff members, helping them grow and develop in their roles.

Contribute to new business development efforts, including proposals, pitches, and presentations.
Candidates must be results-driven and have a passion for marketing, public relations and brand strategy. Strong media relationships will be a major consideration.
Associate Vice President Requirements:
Between 8-12 years of experience in public relations or related field, preferably in an agency setting working on consumer lifestyle-focused accounts

Additional preferred experience in any of the following industries: consumer lifestyle, food and beverage, retail and e-commerce, technology, venture capital, sports and more.

Desire to work in a start-up environment and grow the team with a group of leaders who is incredibly passionate about the work they are doing

Proven experience in securing top-tier press stories and opportunities in national media outlets (this is not a role for those who only want to focus on strategy!).

Proven experience in developing and executing successful PR campaigns across multiple channels.

Strong strategic thinking and problem-solving skills.

Experience in mentoring and training junior staff members.

Ability to build and maintain strong relationships with clients, media, and other stakeholders.
Benefits
$110-150k annual salary (based on experience and skillset)

Unlimited PTO

401k (matching up to 3%)

Healthcare benefits (group rate with company covering 10% of premiums
*Please note this is a HYBRID role where employees are asked to come into the NYC office 2-3 times a week. Relocation will not be provided.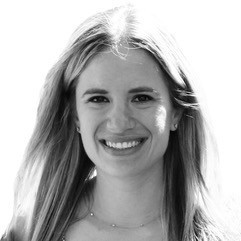 Contact Person
Shira Underberger
Director, Los Angeles
Fill the form below to apply for this role: