Industry
Enterprise Technology
We are looking for an established and ambitious B2B Tech Account Manager to join this independent central London B2B Tech specialist agency.
You will already be managing a portfolio of clients, helpinging them to sell more and, in doing so, growing their businesses. You will bring an industry knowledge with an understanding of your client's business and their core objectives to shape a compelling story that increases target audiences' propensity to buy. You will love to develop campaigns that are primarily designed for earned media shared media environments through a range of tactics including rapid response press opportunities, news hijacking, development of thought leadership, by-line articles, profile pieces, press releases and social media.
As a people manager, junior team members under your charge will be motivated to work productively, with adequate support and guidance provided to help them develop their skills and knowledge in line with the needs of their roles.
A key player in the growth of the agency's business, you would be also responsible for identifying new business opportunities, from both new customers and organic growth opportunities within your portfolio, helping to develop and deliver business pitches and proposals that tell the right story and inspire prospective clients to entrust you to help aid their growth.
Key areas of expertise required are:
Client Service
Managing an account portfolio that delivers high levels of client satisfaction and retention through solid client relationships and the achievement of key performance indicators.
Operating as a trusted and reliable day-to-day contact by consistently anticipating and promptly responding to client needs.
Ensuring clients are consistently up-to-date with the progress of press campaigns and activity on their account through reports, meetings, calls and other correspondence.
Accurately interpreting client objectives and briefs to advise on the most effective press campaigns, creative projects and PR solutions for their business.
Devising and implementing innovative PR campaigns inspired by the latest PR trends, tools and techniques.
Drawing inspiration from a range of sources to provide clients with a stream of creative ideas, news angles, stories and pitches that raise their profiles and promote greater awareness of their products and services.
Ensuring team members work productively and in line with client KPIs by making them aware of the deliverables, the status of work, next actions and other crucial information for each campaign they're involved in.
Proficiently managing budgets and timelines to deliver client KPIs.
Media Relations
Making clients a regular part of the conversation by staying well-versed on industry events and media opportunities.
Achieving well-targeted coverage that impacts client sales through strong relationships and daily interactions with key media contacts.
Demonstrating to clients the value of their PR campaigns through accurate analysis and reporting on the commercial impact of coverage achieved.
Using effective relationship-building tactics to build a stakeholder network that includes journalists, industry influencers, clients, advocacy groups and end users.
Developing accurate and well-written content including press releases, features, blogs, by-line articles, case studies, social media posts and proposals.
Team Collaboration
Managing the expectations of senior team members by providing updates proactively, knowing when to elevate account issues and ensuring work is delivered to agreed timescales and KPIs.
Investing the time to thoroughly brief, delegate and provide feedback to junior team members, helping them to develop their skills and knowledge and motivating them to achieve high levels of performance.
Demonstrating commitment to the development and well-being of junior team members through regular communication, catch-ups and performance reviews.
Providing career progression and guidance to junior team members through the provision of well-defined and SMART performance objectives.
Addressing employee-related issues in a timely and fair manner; providing the appropriate training and support to junior colleagues.
Business Development
Leveraging your network to uncover new business opportunities and grow existing accounts.
Contributing knowledge, industry insight and strong presentation skills to new business presentations and proposals that result in a high win rate.
Click 'Apply Now' to be considered for this opportunity or share this message with a friend that might be interested and you could be eligible for our referral reward scheme!
Please note due to the high volume of applicants if you have not heard from one of us here in team London you have unfortunately not been selected on this occasion, we may be in touch in the future with other opportunities
Capstone Hill: Public & media relations, corporate & public affairs, digital, marketing communications, stakeholder, government & investor relations. Working across UK & Europe, North America, the Middle East, Asia and Australasia.
New York – Chicago – Los Angeles - London – Sydney – Melbourne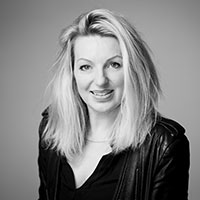 Contact Person
Penny Porter
General Manager, UK & Europe
Fill the form below to apply for this role: