A leading brand engagement and live events agency with a passion for producing high end immersive experiences is looking to for an exciting Maternity Cover FTC (9-12 months). This is a role within an independent central London company and will play a key part in the agency's growth and future success. We are looking for someone at mid-weight level with a proven track record of winning new business and an entrepreneurial spirit.
Key skill requirements for this position are:
· To lead and nurture the business development for the company
· To identify new sales leads
· To pitch our products and services
· To build and maintain strong relationships at the highest levels
· To take the lead on indentifying and winning new business opportunities
· To work cohesively with the directors and the rest of the team
Key elements of the business:
· Research organisations and individuals to identify new leads and potential new markets
· Research the needs of other companies and learning who makes decisions about purchasing
· Contact potential clients via email, phone or social platforms to establish rapport and set up meetings
· Plan and oversee new marketing initiatives
· Attend conferences, meetings, and industry events
· Package up our portfolio of services in an attractive and succinct way to help clients understand what the company can offer
· Identify new business opportunities through networking with the right audience
· Opportunity to contribute to new business pitches and also contribute creatively where needed
· Display excellent industry knowledge about other agencies and brands
· Be a skilled presenter and be able to present in an engaging and professional manner
Marketing:
· Review the current new business presentation format and make changes where necessary
· Work with the creative team to make sure case studies and marketing material is relevant and up to date
· Identify PR opportunities for the company
Key Skills required:
· Great communicator, able to inspire clients
· Proven track record of winning new business
· Entrepreneurial
· Good industry knowledge and insight
· Good industry contacts
· Excellent time management, organisation and attention to detail
What we'll offer you:
· In return for your hardworking attitude and contribution to business growth, you'll receive:
· Competitive salary to £36k per year
· Amazing central London offices right in the middle of the West End
· Excellent career progression opportunities
· A genuinely fun and lively team environment with an emphasis on creativity, high end production and originality
Click 'Apply Now' to be considered for this opportunity or share this message with a friend that might be interested and you could be eligible for our referral reward scheme!
Please note due to the high volume of applicants if you have not heard from one of us here in team London you have unfortunately not been selected on this occasion, we may be in touch in the future with other opportunities
Capstone Hill: Public & media relations, corporate & public affairs, digital, marketing communications, stakeholder, government & investor relations. Working across UK & Europe, North America, the Middle East, Asia and Australasia.
New York – Chicago – Los Angeles - London – Sydney – Melbourne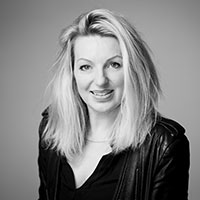 Contact Person
Penny Porter
Executive Director, UK & Europe
Fill the form below to apply for this role: