Industry
Corporate Communications
Are you looking for an opportunity to join one of the fastest growing reputation agencies in the world where staff are nurtured, rewarded well and where earning potential is uncapped?
The full global team work a four day week (OTE first year for this role c £60k+), have gorgeous central London offices in a fully flexi model, where the requirement is minimum one day in a week but most of the team are often in as they love their jobs so much.
Base salary: £35k-£40k | OTE: £59k-£64k. This team makes make uncapped commissions and top performers quickly progress to make £100k-£150k per year.
The Role:
We are looking for a Business Development Manager to join the growing London teamin gorgeous central London offices. This agency's work focuses on servicing the rapidly evolving online reputation industry - their results and client-base are already outstanding. If you aspire to enter the world of reputation management and to build a great network of influential CEOs and celebrities, this is the opportunity for you.
A client-facing role, the Business Development Manager prospects new opportunities, pitches to prospective clients, closes deals, and builds and manages relationships with existing clients, who range from CEOs, to celebrities and some of the largest brands in the world.
The agency has a robust system in place to ensure that everyone is fully supported from day one. You will have the support and training of a Business Development Director as you learn the details of this unique service offering. Please note that this is an entry-level business development position with the opportunity to grow into a more senior role with the company. Once trained you will be the primary point of contact for the agency's clients.
With offices in exciting locations across the world and the opportunity to work from any of them as you progress within the company, this is a young, hungry and diverse global team that is super friendly and collaborative. The global team get together at least once a year for adventures and parties in extremely glamorous locations - collaboration and a sense of all being on the same side is at the heart of everything this business does.
Requirements:
Exceptional writing and verbal communication skills

Client-friendly – a communicator with polish who understands that clients come first

A keen interest in current affairs, public affairs or international relations

Experience in sales for high involvement purchases

Bachelor's degree at 2.1 or higher
If you are a client-facing individual with commercial hunger and you want to join this super successful global team, please apply with a CV outlining your key relevant experience. Note that this is a business that works in communications and reputation management, so this will need to be a key interest of yours to succeed in the role. A four day week, glamorous locations and first year OTE of £60k+ progressing to OTE of £150k+ await those that join the business.
Click 'Apply Now' to be considered for this opportunity or share this message with a friend that might be interested and you could be eligible for our referral reward scheme
Please note due to the high volume of applicants if you have not heard from one of us here in team London you have unfortunately not been selected on this occasion, we may be in touch in the future with other opportunities
Capstone Hill: Public & media relations, corporate & public affairs, digital, marketing communications, stakeholder, government & investor relations. Working across UK & Europe, North America, the Middle East, Asia and Australasia.
New York – Chicago – Los Angeles - London – Sydney – Melbourne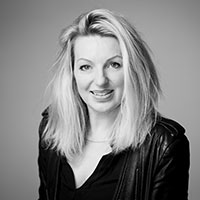 Contact Person
Penny Porter
Executive Director, UK & Europe
Fill the form below to apply for this role: