Industry
Corporate Communications
Do you work in corporate and B2B communications but don't want a dry, corporate environment full of suits and ties? You've come to the right place.
This integrated agency is over 100 people, with offices in several locations globally. Offering communications, influencer relations and digital/social, they are a consumer shop in origin, well regarded for a client list of big name, sexy brands.
Their corporate division launched over 3 years ago and has already attracted a host of exciting start-ups and rapid growth businesses from a range of sectors across technology, FMCG and property as well as some of the biggest names in UK media.
They pride themselves on offering a uniquely agile and creative approach to corporate, B2B and business communications, spanning:
Working to support (and investing in) tech start-ups from initial funding through to tipping point
Supporting on lead generation and issues management
Working in partnership with the brand team to create campaigns that reach stakeholders and informed consumers together, delivering credibility-driving business profile alongside the consumer profile needed to drive buzz and excitement
Thought leadership and executing profiling
News generation/media relations
Media training
Broadcast
The Role – Associate Director
This is a key hire as this person will be working with the CEO to develop the agency's corporate offering, and in doing so will need to be a natural leader with both clients and teams. We are looking for an experienced and credible player in the corporate world, operating ideally already at either Senior Account Director or Associate Director level in an agency, but in house experience is also welcome (although agency experience at some stage of career is essential).
You will be simultaneously creative and commercial, who is more broadsheet than tabloid and will grasp the opportunity to make your clients and your agency famous.
Your key responsibilities will include:
Develop PR objectives and strategies that enhance the client's brief, balancing strategic thinking, creativity and budget
Troubleshoot - deal with issues and devise appropriate solutions
Keep abreast of developments in the communications industry to ensure thorough, relevant client counsel is delivered
Actively participate in the pitching and winning of new business
Develop existing business through organic growth and additional joined services
Motivate and lead your team, including providing guidance on planning of client programmes and identifying training needs
Click 'Apply Now' to be considered for this opportunity or share this message with a friend that might be interested and you could be eligible for our referral reward scheme!
Please note due to the high volume of applicants if you have not heard from one of us here in team London you have unfortunately not been selected on this occasion, we may be in touch in the future with other opportunities
Capstone Hill: Public & media relations, corporate & public affairs, digital, marketing communications, stakeholder, government & investor relations. Working across UK & Europe, North America, the Middle East, Asia and Australasia.
New York – Chicago – Los Angeles - London – Sydney – Melbourne
This role is expired.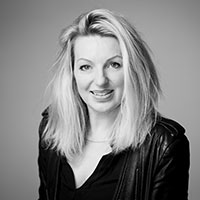 Contact Person
Penny Porter
Executive Director, UK & Europe