Salary
GBP 180000.00 - 190000.00
This is a unique opportunity to join one of London's leading financial and corporate communications teams at Managing Director level. This is a top five agency for advising listed companies (from FTSE 100 to AIM), and a leading adviser to many high profile private businesses.
What we are looking for:
A polished agency Senior Director who is ready to step up to Managing Director level
You will have outstanding experience in providing strategic and financial communications advice to listed and private companies - an ESG lens is always essential in the current world.
12+ years in the financial communications / capital markets space (can be in house but must include agency at some point)
You may have an interest in activism and digital work in the capital markets space would be of interest
A proven agency background in leading C-level client relationships, working across practices in an integrated environment and advising high profile, high level clients on business critical issues.
A collaborative, open, intellectually curious nature - the key to this agency's success is the collaboration of the senior team. No silos here!
A versatile way of working, easily able to pivot when dealing with complex or unexpected situations.
A natural, strong communicator who is as skilled at writing client proposals and pitches as they are communicating across an ambitious and commercially successful internal team.
Please note that the remuneration will reflect experience and very generous growth bonuses await the successful candidate.
Please also note that agency experience is essential for this role.
Click 'Apply Now' to be considered for this opportunity or share this message with a friend that might be interested and you could be eligible for our referral reward scheme.
Please note due to the high volume of applicants if you have not heard from one of us here in team London you have unfortunately not been selected on this occasion, we may be in touch in the future with other opportunities
Capstone Hill: Public & media relations, corporate & public affairs, digital, marketing communications, stakeholder, government & investor relations. Working across UK & Europe, North America, the Middle East, Asia and Australasia.
New York – Chicago – Los Angeles - London – Sydney – Melbourne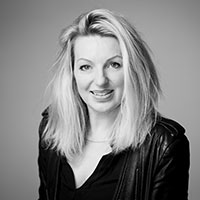 Contact Person
Penny Porter
Executive Director, UK & Europe
Fill the form below to apply for this role: