Client Services / Senior Account Director – Global Brand. Circa $120k package
Unique in-house/agency role

Global client focus

Flexible working offered
This is an outstanding and unique opportunity to take a hybrid in-house / consultancy role focusing entirely on a single, highly regarded, global brand. Our client is an exceptionally strong international communications consultancy, and requires a new senior team member to act as client and team lead across a highly integrated, strategy led creative communications campaign portfolio.
Joining this very highly regarded and awarded agency you will be given a high degree of support, and will have the opportunity to work on-site with the client 2 days per week.
You will bring insights and considerable experience working with leading consumer & lifestyle brands and proven ability to create, lead and execute highly successful campaigns on behalf of your clients.
A natural leader you thrive on delivering strategic counsel at the highest level and enjoy autonomy to grow and develop your team. You are a natural relationship builder and have an established and trusted network of influential local market contacts.
You will have:
Significant experience in managing global client brands
Strong prioritisation skills, ability to delegate effectively
Ability to adapt management style dependent on individuals/situations
Outstanding relationship skills and local networks
Proven administrative skills and desire to build business
Proactive, driven and autonomous
Desire to join highly professional, friendly, consultancy
Strong commercial awareness
Proven experience managing/leading integrated campaigns & teams
The successful candidate will have proven and successful experience in a PR agency environment and likely be an Account Director or similar looking to take the next step. Significant opportunity and a clearly defined pathway to future advancement also awaits the successful applicant.
For further information on the above position please contact Jeremy Wrench, [email protected] or call 03 9827 7277.

Capstone Hill Search: Public & media relations, corporate & public affairs, digital, marketing communications, stakeholder, government & investor relations. Working across UK & Europe, North America, the Middle East, Asia and Australasia.

New York – London – Chicago – Melbourne
This role is expired.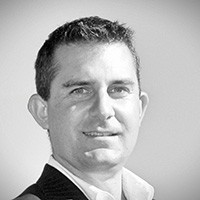 Contact Person
Jeremy Wrench
CEO