Industry
Corporate Communications
Award winning independent strategic communications agency is looking for a consultant / senior consultant to join the team. London based, this agency works on high profile corporate, financial & crisis communications covering litigation, disputes and mitigation for host of clients across Finance, Industrial, Healthcare, consumer, Public Affairs, TMT and Sustainability.
They are growing and going from strength to strength in terms of client portfolio and revenue generation and are looking for a team player to join their collaborative and social culture which boast a diverse range of experience from seasoned journalists and bankers to lawyers and communications experts.
The Role: Consultant / Senior Consultant
We are looking for a competent and dynamic financial or corporate communications professional who is accustomed to managing accounts to work on retained and Ad hoc clients within the Crisis & Issues Management Team. Clients range across international and domestic clients, from multinational corporations and renowned consumer brands, to fast growing start-ups and the international HNW private client community.
We are looking for someone who has the following attributes:
5-6 years' experience PR agency experience

Proven experience advising clients on reputational risk issues management and crisis communications

Experience in litigation PR, professional services communications and HNW private client sectors advantageous

Ability and confidence to liaise with and advise clients and senior professionals, often single-handedly

Demonstrable knowledge of key corporate stakeholder issues and reputational risk trends affecting domestic and international businesses

Demonstrable knowledge of the UK and international English-language business media

Creative, ambitious and confident to deal with client matters at all levels

An effective team player with a collaborative yet pragmatic approach to working

Highly engaged and credible networker with contacts amongst UK advisory community

Excellent media relations skills

Excellent writing skills

Experienced account manager, adept at maintaining client service while juggling multiple demands

Team player, keen to take an active role in guiding and bringing on junior team member
The role will encompass the following:
Develop a deep understanding of our clients' businesses to effectively interpret, develop and manage their message with a view to becoming a trusted source of advice

Contribute to client planning and generate ideas to help clients achieve their communications objectives

Fielding media enquiries and helping run an effective press office function for clients

Being able to operate in a fast-paced environment, capable of balancing multiple tasks and client requirements

Demonstrate a strong understanding of the media and landscape to capitalise on opportunities for clients and support senior team members in identifying potential risks

Drafting communications on behalf of clients, with minimal need for changes / oversight

Being capable of fielding client calls and emails, providing immediate insight and escalating appropriately to colleagues and senior team members.

Play an active role in supporting on new business opportunities, assisting the team in developing and presenting new business proposals

Proactively network with contacts and potential clients; maintain and develop relationships with relevant journalists and analysts to inform and create opportunities for clients

Assisting with development of analysts through hands-on guidance on client accounts and overseeing account infrastructure and admin
Click 'Apply Now' to be considered for this opportunity or share this message with a friend that might be interested and you could be eligible for our referral reward scheme
Please note due to the high volume of applicants if you have not heard from one of us here in team London you have unfortunately not been selected on this occasion, we may be in touch in the future with other opportunities
Capstone Hill: Public & media relations, corporate & public affairs, digital, marketing communications, stakeholder, government & investor relations. Working across UK & Europe, North America, the Middle East, Asia and Australasia.
New York – Chicago – Los Angeles - London – Sydney – Melbourne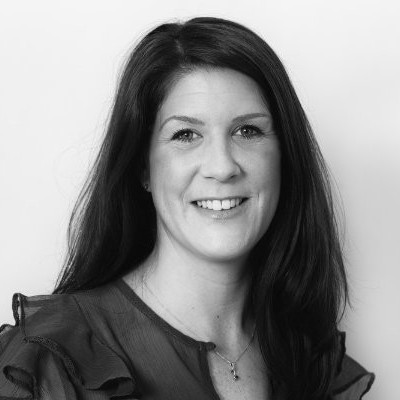 Contact Person
Amy Wilson
Principal Consultant
Fill the form below to apply for this role: