We are looking for a Consumer Account Manager with a strong understanding of the PR industry with the ability to manage big brand campaigns and projects. The role requires a strong level of writing across a range of forms, from tweets to thought leadership articles or advertorials and a level of self-sufficiency, while at the same time the ability to work effectively as a part of a team.
The Account Managers in this large global agency need to inspire and help manage junior members of the team. Self-motivation is a must, along with a strong passion for the industry. You will be expected to have a strong set of contacts, including media, bloggers and other influential stakeholders relevant to your work. Knowledge and understanding of digital channels is required, along with a creative and curious mind.
With a good agency background and a wide experience across a varied client set, you will have client excellence at the heart of all that you do. You will be accustomed to working closely with an Account Director or above to manage client expectations, drive campaigns and deliver results that exceed expectations. In terms of team work, you will be the central hub of the teams both internally and externally (if there are additional agencies in the wider set), and be accustomed to ensuring that things happen as scheduled and to consistent high standards. From brainstorming creative ideas to presenting results, you'll be at the heart of an agency account and be looking to step this role up in your next move.
An understanding of, and passion for, media relations is a must - you'll have a little black book and will be well networked with journalists, specialists, influencers and opinion leaders and will be looking to continually develop and extend this network and influence. With a proactive mindset, you'll be naturally inclined to spot issues before they become problems, and act quickly to deal with potential problems whilst highlighting any critical considerations to the team leader.
This agency is a market leader, a multi-award winner and a workplace that is the dream agency of many PR practitioners. If you wish to join such a prestigious agency, please get in touch. Agency PR experience is a must.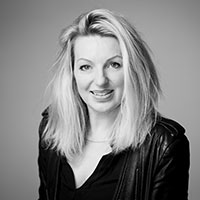 Contact Person
Penny Porter
General Manager, UK & Europe
Fill the form below to apply for this role: