Industry
Financial Services
Consumer Finance Specialist – AM-AD Level
We are on the hunt for an experienced AM-AD consumer finance specialist to work 80% of the time on one of the biggest, most prestigious and busiest press office accounts in the country. The remaining 20% will be spent on a rapid-growth business recently described by The Telegraph as "revolutionising the housing market".
This is a role in an agency that is celebrated as Europe's fastest-growing PR agency, with a client list that spans everything from global corporations to start-ups and innovators. Through their work, they have earned a national reputation for best-in-class strategy and creativity and have won countless awards in the last 12 months alone including awards for the lead client on this account.
The candidate will have experience dealing with personal finance media and have a real thirst for news. You'll know what makes a great story and will get your kicks off achieving coverage on the back of it. We are looking for people adept at crafting stories that can feature in PF sections but also bleed into news and lifestyle..
You will play an integral role in the running of these key accounts. Working closely with the senior team to manage the business, you will help to lead the team in the delivery of stories, and you will be responsible for running and maintaining excellent client relationships.
We'd love to hear from you if you have the following skills.
Key Responsibilities: -
Ensure the smooth running of the press office with the senior and junior team
Driving and owning PR projects and campaigns from inception to execution
Liaising and building a rapport with clients to identify and define opportunities, project requirements, scope and objectives
Manage, support and mentor team members
Motivate and drive your team to success
Prepare and manage budgets
Monitor clients progress and troubleshoot any issues, keeping the senior team members in the loop
Gain a good working knowledge of your clients' businesses and objectives

Previous Experience:
Proven experience within consumer finance/PF PR
Experience working in corporate and/or consumer communications
Ability to work as part of a team as well as manage others effectively
Strong writing skills for preparing client documentation
Solid organisational skills
Strong client-facing skills with the ability to lead client meetings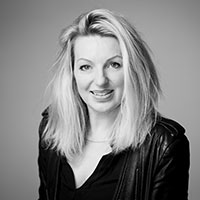 Contact Person
Penny Porter
Executive Director, UK & Europe
Fill the form below to apply for this role: