A fabulous opportunity for someone with a strong track record in consumer lifestyle PR who wants to join the London team of one of the best and most enjoyable consumer agencies we know. We have two roles at this business, but this one has a specific focus on food & drink, nature and climate change - with a very specific brief from two huge clients active in this space.
Known both nationally and internationally, this multi-disciplinary agency is famous for outstanding work that stretches beyond traditional PR and media relations into social and digital, influencer partnerships, content creation and more.
We're looking for an Account Manager with a can-do attitude and fire in their belly. Naturally curious and tuned into cultural conversations, you'll need to enjoy pitching stories to media, following influencers and truly love the industry. You would will be working on a mix of travel and lifestyle brands all with famous names and great collateral to get stuck into from day one.
The remit for these clients is a mix - from selling in stories to media, writing press releases and blog posts to developing ideas, identifying influencers and working with our in-house content creators. Whilst we are looking for someone with blue chip brand experience, experience in the travel sector is not essential.
The DNA in the team is a blend of can-do attitude and being curious and committed. In terms of skill sets, the following are the most important:
Organisational skills - you will be a strong project manager and know how to prioritise

Confident and comfortable with junior and senior clients - you will be able to advise clients at any level

Switched onto the wider world - you will have a natural high level of connectivity and be all over the news agenda and cultural conversations with an eye for a story

Good knowledge of the UK media landscape with media contacts - your love of selling in great stories and getting coverage will be obvious from the first time we meet you

Experience identifying and managing influencer partnerships

Ability to write slides for a deck, with hunger for new business an ideal quality

Strong, clear and entertaining presentation skills

Ability to demonstrate an attention to detail (on smaller accounts) as well as be part of a larger team (on bigger accounts)
The role may also include some travel, as and when required.
If you have 3+ years experience in a Consumer PR environment and are looking for a step up in the pr agency world and want to join an awesome central London team based in Covent Garden, please get in touch.
Click 'Apply Now' to be considered for this opportunity or share this message with a friend that might be interested and you could be eligible for our referral reward scheme
Please note due to the high volume of applicants if you have not heard from one of us here in team London you have unfortunately not been selected on this occasion, we may be in touch in the future with other opportunities
Capstone Hill: Public & media relations, corporate & public affairs, digital, marketing communications, stakeholder, government & investor relations. Working across UK & Europe, North America, the Middle East, Asia and Australasia.
New York – Chicago – Los Angeles - London – Sydney – Melbourne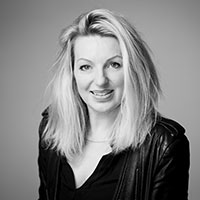 Contact Person
Penny Porter
Executive Director, UK & Europe
Fill the form below to apply for this role: