Have you done your time in permanent roles and want to turn your hand to contracting? Or perhaps you've taken a much-needed break during the pandemic and want to ease back in to agency life ? This large PR agency is world-famous and looking for an established Senior Account Director to join the team for a 12 month maternity cover working on one of its largest consumer accounts in the creative tech space.
This is a fantastic opportunity for someone who is looking to work at large agency pace and in a friendly, upbeat collaborative environment. Additionally, this is an ideal role for someone who loves bold big brand communications and all the creativity and potential that goes hand in hand with such an environment.
About The Role:
This role will be working 100% on one of the agency's largest accounts in the consumer tech / lifestyle tech space. This is a mix of b2c and some b2b (more the former) and we really need a great media operator who can get big coverage for some huge campaigns. There is some lovely consumer-facing campaign work around creativity, education and careers, so ideally we just need a great all rounder with big brand experience (tech a big benefit but not essential) that can craft a great story and get great coverage (consumer, national and tech media are key focus).
About The Team:
The work is heavily consumer and brand focused and fully integrated - many of the large accounts are merged across teams so you'll have opportunity to work with pretty much everyone in the business. Clients are an eclectic mix - but this role is 100% working on the big creative tech brand that changes lives and brings fun into people's homes
Culture wise they are centrally based in a large modern office with all the benefits that that entails, company drinks, breakfasts, private healthcare and a general relaxed environment. The business happily supports working from home and flexible hours – as long as you are managing your workload and communicating with your team then there's a lot of freedom.
About You:
We will look at anyone from AD to SAD level for this role

A background gained in a communications agency across a broad mix of consumer clients

Collaborative, proactive and a natural communicator - you'll be used to working in big teams or come from a smaller team but aspire to work in a large team

A self starter who is able to make things happen with little management from above

Strong on project management, delivery and client management

Hands on – as this is a large account, you'll need to be OK with being more hands on and stuck in a there is a lot happening which can make for a really exciting atmosphere.
Click 'Apply Now' to be considered for this opportunity or share this message with a friend that might be interested and you could be eligible for our referral reward scheme
Please note due to the high volume of applicants if you have not heard from one of us here in team London you have unfortunately not been selected on this occasion, we may be in touch in the future with other opportunities
Capstone Hill: Public & media relations, corporate & public affairs, digital, marketing communications, stakeholder, government & investor relations. Working across UK & Europe, North America, the Middle East, Asia and Australasia.
New York – Chicago – Los Angeles - London – Sydney – Melbourne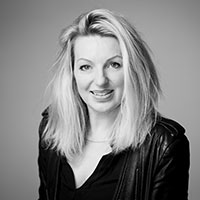 Contact Person
Penny Porter
Executive Director, UK & Europe
Fill the form below to apply for this role: