Industry
Corporate Communications
We are looking for an ambitious, established Corporate PR Director to join one of the best blended consumer and corporate teams in the PR industry. You will be an established Corporate PR Director with a passion for leading and growing clients. Your client-focus will be one of your outstanding differences from your peers as this is very much a client-leadership role, so your industry knowledge, credibility and gravitas in terms of advising clients will be key to your success
A diverse and varied background (including agency) is key – we are looking for someone who has led large global brands in an agency but might also have spent time in other contexts – gov't, NGO, charity, in-house etc.
To succeed in this role, three key skills / areas of expertise are required:
Connectivity – someone who can help secure new business leads, attract work in from their own networks as well as leading formal new business responses that come into the agency. You will be a proven experienced pitcher, who is both respected and recommended by colleagues and previous clients.

Growth mindset – an individual who can actively look for ways in which they can expand a client portfolio. A large proportion of this team's client briefs fit within the realm of strategic media relations and press office activity. In this role, you would be looking to expand the agency offering into further advisory areas and will be confident in what those areas of growth could look like.

Reference points – You should be able to quickly reference past experience with well-known brands, preferably leading integrated campaigns. You wil bring that breadth of expertise to bear on a current client challenge and through doing so, can train and develop the team through demonstration.
If you are a Corporate PR Director with agency experience and feel that you fit the requirements above, please get in touch to discuss this opportunity. Note that whilst this is a blended team in an integrated environment, your expertise will be corporate and this is the path you'll be looking to take moving forwards.
Click 'Apply Now' to be considered for this opportunity or share this message with a friend that might be interested and you could be eligible for our referral reward scheme
Please note due to the high volume of applicants if you have not heard from one of us here in team London you have unfortunately not been selected on this occasion, we may be in touch in the future with other opportunities
Capstone Hill: Public & media relations, corporate & public affairs, digital, marketing communications, stakeholder, government & investor relations. Working across UK & Europe, North America, the Middle East, Asia and Australasia.
New York – Chicago – Los Angeles - London – Sydney – Melbourne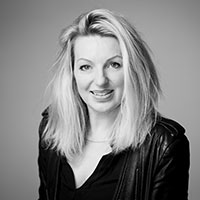 Contact Person
Penny Porter
Executive Director, UK & Europe
Fill the form below to apply for this role: