We are looking for a full-time Digital Account Manager as a new addition to this Top 20 strategic communications agency's digital team, boosting the full agency's specialism in creating and implementing scalable, integrated communications programmes for organisations operating in complex and regulated environments.
This agency's work is diverse: one moment you'll be tasked with reaching finance directors of local councils, the next to design a grass roots campaign driving consumer participation in a global health awareness day. It is critical that you have worked, and enjoy working, in designing digital campaigns and activating digital platforms that aren't just for consumer audiences, as complex audiences are this team's speciality.
This role is three-fold: to be part of client account teams, to input and participate in new business and to be a digital ambassador within the business. The exact nature of the work will be varied, from light touch involvement (eg. contributing to brainstorms, attending a kick-off meeting, providing some written thoughts to supplement a presentation) through to leading a specific strand of digital work (eg analysis of a digital campaign's performance, developing and running content calendars).
You will have 2-3 years + experience in the digital world in earned media and be active across a range of platforms (Facebook, Linked In, Instagram, Twitter) and be able to demonstrate a genuine love for the power of digital to reach and influence people online.
The successful candidate will:
Exhibit knowledge and deep understanding of digital and how it plays out within the earned, owned, paid and shared media
Be experienced in managing clients and owning client relationships
Have experience in digital earned media in B2C and B2B environments
Have good analytical skills
Be able to simplify, distil and articulate complex problems with clarity
Ability to navigate digital and regulated environments (you don't have to know all the rules, teams can help but you do need to be able to work within them with training support given)
Good time and account management skills, some weeks can be fast paced - this shouldn't faze you
Have a proven track record of pitching new business, selling digital strategies and campaigns that demonstrate an understanding of a client's objectives / challenges
Have your finger on the pulse of digital innovation to 'bring the outside in' and inspire teams and clients
Please note that 2-3+ years digital experience in an agency environment is essential for this role.
In return you can expect a great working environment, a world-class senior team, superb benefits including: free breakfast at in-house cafe/bar, gym discounts, pension, season ticket loan, cycle to work scheme and much more. This agency is consistently in The Sunday Times Best Company To Work For Top 100 - once you are inside, its clear to see why.
Click 'Apply Now' to be considered for this opportunity or share this message with a friend that might be interested and you could be eligible for our referral reward scheme!
Please note due to the high volume of applicants if you have not heard from one of us here in team London you have unfortunately not been selected on this occasion, we may be in touch in the future with other opportunities
Capstone Hill: Public & media relations, corporate & public affairs, digital, marketing communications, stakeholder, government & investor relations. Working across UK & Europe, North America, the Middle East, Asia and Australasia.
New York – Chicago – Los Angeles - London – Sydney – Melbourne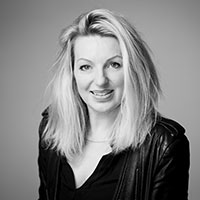 Contact Person
Penny Porter
Executive Director, UK & Europe
Fill the form below to apply for this role: