Our client is a large integrated agency whose health team's mission is to enhance and extend people's lives by building campaigns which change the way that patients, professionals and policy makers think and act.
Clients, whether global pharmaceutical companies, Patient Advocacy Groups or small providers wishing to access the market, work with this team because they help them look around corners and navigate an ever-changing, complex environment. The last year has seen the team move into more creative health campaigning, public relations and media relations, patient advocacy, all looking to drive political and policy change. An increased understanding of digital and social strategies to reach policymakers is central to this expansion and so we are now looking for a full-time Director-level consultant to help our team and our clients navigate this ever-changing environment.
About you
You will be a digital director who can use their expertise to not only enhance the agency offering and reputation in healthcare policy and public relations but be the catalyst to driving revenue growth across the wider integrated business.
The successful candidate will sit on the health senior leadership team and report to the Head of Health. You will be responsible for instilling a digital culture and mindset, to drive organic growth of existing client retainers and campaigns, support and drive new business activity and convert new business leads. Your role will see you help expand the digital capacity within the team, and you will be expected to consult and inspire both internal audiences and clients to cement and grow our industry reputation as an agency which can apply integrated communications strategy to drive public and policy change.
Your work in particular will involve developing digital strategies, advising clients on digital acceleration and sharing innovation and creativity within the digital and tech space with a view to productising our offering and generating revenue. As a healthcare consultant, you will be an expert on the ABPI Code of Practice and how this guides Industry's approach and use of social and digital platforms to reach key audiences.
Digital expertise through the lense of earned media space is key for this role, as well as the ability to work across all channels – paid, earned, social and owned. You will need to be able to develop cross channel, content and social strategies and activation. You will also be aware of emerging trends and innovation, as well as having established connections with partners.
Being client facing and working with the different client teams to pitch digitalto prospects and existing clients to drive growth will be a core part of the job, as will acting as an ambassador for the business.
Required qualities:
Be hands on and action orientated. As the only digital specialist in the Health team there is a need to lead on both the strategy and delivery.
Have an exceptionally strong record of developing and delivering digital strategies to businesses across the pharmaceutical and life sciences sector that have generated revenue growth / income
Exhibit knowledge and deep understanding of digital and how it plays out within the earned, owned, paid and shared media
Apply strategic thinking / solutions to client challenges across the business, able to tailor ideas and pitches to different audiences and create routes to engagement that are relevant to the clients of the different practice areas
Understand how to take digital to market and 'productise' the offering so that it is revenue generating
Have a proven track record of pitching new business, selling digital strategies and campaigns that demonstrate an understanding of a client's objectives / challenges
Grow existing clients by developing new and compelling strategies and campaigns that clients want to buy
Proactively shape and lead the digital strategy process for new and existing briefs working with teams across the business
'Bring the outside in' - proactively seek out and keep abreast of, what is going on, digitally, within the industry and further afield, to actively share and inspire the business
Consistently exceed client expectations in the development and delivery of client communications strategies for which you are responsible
Be commercially minded
Have experience of working in a regulated environment (e.g. Healthcare, Finance). Be aware of the relevant compliance restrictions so that you know what is possible/ not possible
Click 'Apply Now' to be considered for this opportunity or share this message with a friend that might be interested and you could be eligible for our referral reward scheme
Please note due to the high volume of applicants if you have not heard from one of us here in team London you have unfortunately not been selected on this occasion, we may be in touch in the future with other opportunities
Capstone Hill: Public & media relations, corporate & public affairs, digital, marketing communications, stakeholder, government & investor relations. Working across UK & Europe, North America, the Middle East, Asia and Australasia.
New York – Chicago – Los Angeles - London – Sydney – Melbourne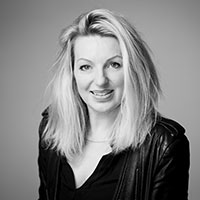 Contact Person
Penny Porter
Executive Director, UK & Europe
Fill the form below to apply for this role: