Digital Director/Partner – PR Agency
Are you ready to take on a new challenge and help an incredible PR agency drive digital? They are already winning digital briefs and winning awards but your role would be to create a digital hub alongside another digital partner. We are looking for a candidate that demonstrates a true entrepreneurial spirit, who thrives on business development and is passionate about being regarded as an outstanding client counselor. We are looking for this person to be a catalyst to continue the momentum and drive the business forward to new heights.
REQUIREMENTS
What will the role involve:
A digital and social strategist, with fully rounded skills and extensive experience, Fluent in all manner of research, willing and able to dig into data to make a point using a suite of industry and analytical tools. 

Strategic vision, able to demonstrate experience of decoding complicated briefs and translating into digitally driven ideation and delivery. 

Working in partnership with our leadership to enhance and grow our offer around digital, social and creative work.
Responsibility for reviewing existing workstreams and understanding the opportunities and also where changes needs to be made, with the support of senior leadership across the agency. 

Responsible for the digital P&L of the team, with associated targets with support from senior leadership within the team and across the agency. 

Account profitability experience of how to maintain account profitability through effective team service levels, time analysis and direct cost recovery, and part of the leadership team to determine actions to take. 

Strong project management skills and experience (budget, scope, time, risk & quality management) across large, multi-national accounts and projects. 

Improve team productivity through coaching, regular constructive feedback, process improvement and effective leadership. 

Work with heads of department to develop product & service offerings including practice- specific offerings and consistent digital/social ways of working applicable to all teams. 

Support practice teams to maximise the amplification and reach of PR and content-led programmes through the full spectrum of digital channels and online opportunities. 

Proactively cross sell existing skills; up sell skills; networking within clients to identify and establish new clients and opportunities with existing clients 

Deliver company creds knowledgeably, showing an in depth understanding of the agency's full offering and capabilities. 

Work with senior leadership to identify new opportunities in existing accounts, as well as lead on prospecting for new business and developing and delivering credentials to prospects. 

Lead digital pitch team (s) and digital ideation for integrated proposals as needed – working with the practice leads: both at strategic and project management level 

Developing strategy and presenting to capitalise on new business opportunities. New Business 
Personal Characteristics.
Decisive but diplomatic.

Respectful and honest and able to deliver feedback to all levels.
Confident, approachable and knowledgeable, inspiring confidence in others. 

Commercially aware, with an ability to capitalise on business opportunities. 

For more information on this exciting opportunity please contact Claire Wiseman to discuss in strictest confidence. E: [email protected]
Apply below to be considered for this opportunity or share this message with a friend that might be interested and you could be eligible for our referral reward scheme!
Please note due to the high volume of applicants if you have not heard from one of us here in team London you have unfortunately not been selected on this occasion, we may be in touch in the future with other opportunities
Capstone Hill: Public & media relations, corporate & public affairs, digital, marketing communications, stakeholder, government & investor relations. Working across UK & Europe, North America, the Middle East, Asia and Australasia.
New York – Chicago — LA – London – Sydney – Melbourne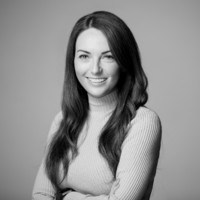 Contact Person
Claire Wiseman
Senior Consultant
Fill the form below to apply for this role: