We are looking for a Digital Internal Communications Manager to join the in house team at one of the UK's most loved brands. Passion for connecting colleagues and excitement about the use of digial channels are the key things we are looking for for this role.
This is a business that leads the field in digital communications. Whether it's through their market-leading digital AGMs and results presentations, to their LinkedIn presence, to our existing community that connects tens of thousands of colleagues, this is a best in class team that takes pride in being better than the rest with their digital channels. Innovating and getting our colleagues front and centre is what this role is about - and we've got a great brand with products our colleagues love to shout about.
You will play a critical role in making sure the business is best in class, by reaching every one of our colleagues with content that inspires them to protect the magic of the business whilst modernising what needs to be.
The CEO is passionate about getting closer to colleagues and customers – so the person in this role will be key to this ambition, and can expect lots of support and interest from the highest levels.
We are looking for:
Outstanding copywriting and editing skills

A highly digitally literate person who keeps on top of key trends and innovations

The ability to think creatively and develop innovative content that speaks to, and gains traction with target audiences

A strong storyteller who is able to develop content for a variety of channels

Multi-media expertise
In return you would enjoy a fully flexible working approach, balancing the luxurious zone 1 offices with working from home. This is a sociable team that likes to communicate and spend time together, so if you are a lone wolf this role probably is not for you, as we will be looking to attract someone as open and communicative as the culture and the team that awaits. Generous holiday, medical, gym and generous discount on all retail products also await.
Click 'Apply Now' to be considered for this opportunity or share this message with a friend that might be interested and you could be eligible for our referral reward scheme
Please note due to the high volume of applicants if you have not heard from one of us here in team London you have unfortunately not been selected on this occasion, we may be in touch in the future with other opportunities
Capstone Hill: Public & media relations, corporate & public affairs, digital, marketing communications, stakeholder, government & investor relations. Working across UK & Europe, North America, the Middle East, Asia and Australasia.
New York – Chicago – Los Angeles - London – Sydney – Melbourne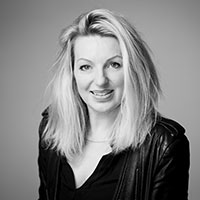 Contact Person
Penny Porter
Executive Director, UK & Europe
Fill the form below to apply for this role: