Industry
Corporate Communications
Our real estate asset management client, a Fortune 500 company, is looking for a Director of Communications - Crisis & Issues Management to join its IN-HOUSE Corporate Communications team. This person will be responsible for managing high-pressure crises and reputation-related issues.
Director of Communications - Crisis & Issues Management Responsibilities:
Own a work stream focused on preparing for issues before they happen, including drafting strategies, internal and external communications materials, and processes
Lead day-to-day reputational management of a variety of issues and crises partnering with internal subject matter experts
Partner across multiple departments, including, but not limited to, communications, legal, and operations, to ensure an understanding of the issues and their risks from all angles and the interplay between departments
Draft media responses, responses to large customer service issues, and talking points for spokespeople and executives
Advise on social media strategy and review materials for reputational risks
Help lead intense crisis situations with a strong chance of traveling to be on-location pending the severity
Develop briefing documents for senior leadership summarizing issues and keep them updated as the situation develops
Leverage data and technology utilizing media monitoring and social listening tools to track company reputation and sentiment
Share insights and trends gathered from international, national, and local media stories with colleagues
Support other corporate communications colleagues as needed (remember - there is no "i" in "team")
Director of Communications - Crisis & Issues Management Requirements:
6-8 years of corporate communications experience with strong experience focusing on crises and issues management
In-house experience preferred with experience working cross-functionally with internal teams on crises and issues
Experience anticipating potential issues before they happen and managing them when they do
Experience building, maintaining, and enhancing company reputation
Strategic thinker ready to build out strategies and processes so the team is prepared for future issues
Incredible writing skills to draft internal employee memos, media statements, and briefings for senior leaders
Passionate about helping others / the community while understanding business goals
Energetic, motivated, and proactive team player who takes initiative before being asked
Sense of humor - because, at some point, you have to be able to laugh even when the pressure is high and the risk is large!
--> Please note that this is a *fully remote* position with a preference for someone who can work PST hours and as per most crisis/issues-related roles, however, this person should have the flexibility to work outside normal work hours and travel with short notice (the company does value its employees' life outside of work so support and processes will also be in place)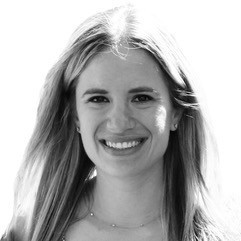 Contact Person
Shira Underberger
Principal Consultant
Fill the form below to apply for this role: