Industry
Financial Services
An iconic, extremely innovative hedge fund is looking for an ambitious individual with a mind for communications to join their flourishing team. If you want to further your career in communications at a ground-breaking company in the fintech space, then this could be the perfect opportunity for you!
This company is truly one-of-a-kind, redefining the fintech industry since day one. Our client is a highly recognized and reputable hedge fund, serving clients across the globe. The company's environment is full of history, passion, drive, imagination and knowledge.
As the Director of Communications, you will be responsible for leading strategies and plans that promote key initiatives and drive the company's reputation on a global scale. The ideal candidate is a strategic thinker, who can quickly shift priorities and succeed in a dynamic environment.
The Director of Communications role:
Directing and stimulating team members' professional growth and creating an atmosphere of success
Identifying communications goals and delivering on them
Developing this already pioneering company, as well as helping outperform previous results
Top tier media outreach
The ideal Director of Communications:
Terrific knowledge and experience in the financial services, fintech and/or technology spaces
Outstanding verbal and written communication skills
Exceptional management skills, proven leadership and the ability to solve problems
Strong attention to detail
Click 'Apply Now' to be considered for this opportunity.
For more information email Carly Mednick at: carlymednick@capstonehillsearch.com.
Capstone Hill: Public & media relations, corporate & public affairs, marketing communications, stakeholder, government & investor relations. Working across UK & Europe, North America, the Middle East, Asia and Australasia.
London – New York – Melbourne – Sydney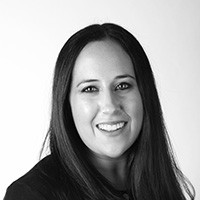 Contact Person
Carly Mednick
Senior Consultant
Fill the form below to apply for this role: