Title: Director, Media Relations
Industry: Publishing
Reports to: SVP Global Communications
Location: New York City, Cambridge, MA or Philadelphia
Our client is one of the most elite Healthcare/Science Publishing companies in the world. They are looking for a Media Relations Director to take their PR and Communications to the next level in the US.
About the Role
We are looking for a media savvy, experienced Director of Media Relations to elevate the company's position as a trusted partner in the industry while cultivating relationships with key journalists and editors at top tier media outlets. In this highly visible and strategic role, the Director will work closely with colleagues in Global Communications to align on objectives, strategies and targets for proactive and reactive media engagement and content development.
Key Responsibilities
Media Strategist. In this role, you will coordinate the development of a global media strategy, working with the rest of the Global Communications team and EVP Communications, oversee the press office systems (including media monitoring/evaluation, guidelines) and engage and build relations with key media outlets (top-tier through to trade media across mainstream and digital).
You will provide counsel on important business initiatives and support the business team in mapping out media opportunities, including spokesperson preparation and media planning/monitoring.
You will oversee a proactive news bureau in the U.S. (covering corporate topics and research and health markets) to gain share of voice in the media and provide counsel for media opportunities and issues in other geographies around the world.
Reputational risk management. You will work closely with the global communications team on issues that could have an impact on reputation and provide counsel on engagement with media.
Metrics & Processes. You will be responsible for media tracking, evaluation and sentiment working closely with the Global Communications function to ensure the right metrics and reporting mechanisms are in place.
Essential Qualifications
10 years experience in communications, journalism, public relations or corporate/public affairs.
Excellent written and verbal communications skills, including mastery of various writing formats with expertise in editing.
Solid experience in developing and managing integrated communications campaigns and activities involving traditional media and digital channels.
Sound judgement at managing media relations, issues and policy communications, crisis preparation and management.
Experience advising senior management, including helping them navigate challenging communications risks and challenges.
Proven experience of effectively applying media sentiment and audience engagement metrics and data and translating analytics into actionable insights.
Exceptional organizational skills; shows agility at adapting strategies and tactics.
Budgeting experience with a proven record of fiscal responsibility.
Fluency with web and social media platforms and applications.
Strategic thinking in identifying communications opportunities to enhance the business and drives accountability for delivery and performance.
High energy and positive attitude.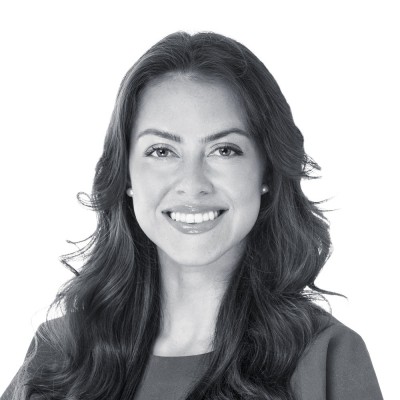 Contact Person
Pebbles Obando
Principal Consultant
Fill the form below to apply for this role: