Industry
Corporate Communications
As a recruitment consultant, you will become a part of our global organization with unlimited opportunities for professional and career growth. At the heart of our fast-growing business, you will work with international brands to drive forward their business and manage and grow relationships with active and passive candidates. If you are a recent graduate looking to jump-start your career this is the role for you!
This role will allow you to grow, learn and develop every day as you'll be supported by an exceptional senior management team. Having already established yourself in recruitment, ideally in the PR Communications space, this is the ideal position for someone looking to maximize their career and earning potential.
Ideal Candidate:
You are already highly successful and extremely motivated. You are a self-starter, with a huge amount of drive. You are ambitious and keen to develop your already excellent consultative skills.
Job Requirements:
Excellent written and oral communication
Exceptional organization skills and ability to work independently
Prior experience in sales, public relations, research or administrative roles
Bachelor's Degree
Click 'Apply Now' to be considered for this opportunity or share this message with a friend that might be interested and you could be eligible for our referral reward scheme!
For more information contact Nicole Balsam at [email protected]
Capstone Hill: Public & media relations, corporate & public affairs, digital, marketing communications, stakeholder, government & investor relations. Working across UK & Europe, North America, the Middle East, Asia and Australasia.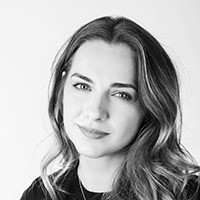 Contact Person
Nicole Balsam
Senior Consultant
Fill the form below to apply for this role: