Industry
Corporate Communications
We are seeking an outstanding communications leader to join one of the UK's most cherished sporting organisations as Executive Director. This is an incredibly exciting career move for someone who is already operating at senior level in house or agency, as this opportunity will see you leading the entire Comms function and reporting to the CEO.
The role:
The successful candidate will be a strategic, inclusive, and highly collaborative leader with an ability to build strong relationships with key internal and external partners.This role leads a large multi-disciplinary team and will be responsible for the delivery of all PR, Marketing and Digital communications for the organisation.
You will be expected to be hands on and a people-centric leader who provides trusted, strategic communications advice to the CEO and full organisation. Additionally, in this role you will be responsible for managing the organisation's reputation through high quality internal and external engagement strategies, including the media.
This is a hybrid working environment with a central London office, so we are very open to where your base is although as leadership is so key to success in this role, presence is important.
About you:
You will be committed to a values-driven culture and way of working, with a willingness to learn, a collegiate approach and the capability to help make the organisation a world-class body through your engagement in and contribution to the leadership team.
With experience of senior leadership in a complex environment, you will have a well-defined approach to communications, public affairs, government relations and stakeholder engagement with proven experience of working and advising at a senior level, potentially but not necessarily within central or local Government or similar organisations. We are looking for an ambitious and innovative individual who is not only highly skilled in creating positive links and convening disparate groups around a common purpose or issue, but who is also authentically passionate about energising and engaging those disparate groups.
You will be an energetic, proactive and glass-half-full individual who brings a positive energy to the room and who is able to steer and drive teams and communications towards positive outcomes, particularly in light of navigating challenges such as business recovery in the aftermath of the pandemic. A natural unifier, you will instinctively know how to pull people together, particularly in multi-disciplinary teams and to build, lead and motivate those teams in line with the organisation's values and behaviours. Whilst the current team is already both stable and successful, it will be your energy, outgoing nature and dynamic leadership style that are key to success in this particular role.
We are open to seeing candidates from agency, in house or a not-for-profit background. The key requirement is that you are energetic, have high level media relationships, understand the UK media and are well versed with key stakeholders in government. An aptitude for public speaking and for representing the organisation to the media is also essential for this position.
Passion for sport, health and wellness is as important as the commercial skills outlined above as you would be living, dreaming and working sport in this role. We are also interested in hearing from candidates from parallel backgrounds, so if this sounds like your dream role and you have the right experience, then please get in touch. Please note that this is a hybrid UK role, but is UK focused so requires UK stakeholder and media experience.
Click 'Apply Now' to be considered for this opportunity or share this message with a friend that might be interested and you could be eligible for our referral reward scheme
Please note due to the high volume of applicants if you have not heard from one of us here in team London you have unfortunately not been selected on this occasion, we may be in touch in the future with other opportunities
Capstone Hill: Public & media relations, corporate & public affairs, digital, marketing communications, stakeholder, government & investor relations. Working across UK & Europe, North America, the Middle East, Asia and Australasia.
New York – Chicago – Los Angeles - London – Sydney – Melbourne
This role is expired.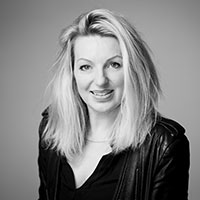 Contact Person
Penny Porter
Executive Director, UK & Europe