Industry
Corporate Communications
Title: Executive Writer – Communications Manager
Industry: Law Firm
Location: NYC - Hybrid Model
Our client, a global law firm based on New York City is looking to bring on a corporate communications professional to direct the communication efforts for the Executive Director & COO as well as his executive leadership team. You will have the opportunity to take on a high level role producing the firm's important internal communications.
Role Summary:
Responsible for developing story ideas, researching, writing, editing, and posting feature stories across the internal communications channels including the firm's intranet, newsletters and in-person meetings.

Proactively promote achievements, news, and values in alignment with the firm's strategy to increase engagement with internal audience.

Develop and manage the Executive Director & COO's communications plans, provide communications advice, and participate in their project teams as needed for various initiatives.

Work to track, analyze, and measure progress against goals for assigned projects/initiatives.
Key Responsibilities:
Write, research, and edit for memos, newsletters, Intranet, and speeches

Write and edit market-facing communications as required (e.g. articles, reports, surveys, white papers, invitations, podcasts, etc.)

Craft and communicate essential information during crisis/emergency situations.

Collaborate with the Business Development to identify and craft timely, market-driven collateral

Develop solid understanding of firm's areas of expertise and its various business units and market position.

Be comfortable writing in various voices for a range of internal audiences.
Qualifications:
Must be excellent writer, editor, and proofreader

Confident and proactive personality is a must, with the ability to build relationships quickly with firm leaders, partners and other key stakeholders and strengthen them over time

Strong advising and influencing skills

Ability to conform writing/images to house editorial and brand style guidelines and educate others about these rules as needed

Journalism, project management experience helpful

4-year college degree or equivalent

7+ years of solid professional services writing and editing experience, gained in a professional services environment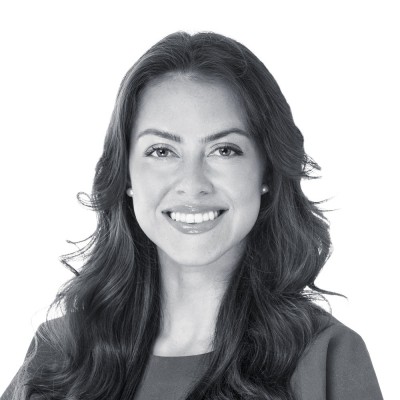 Contact Person
Pebbles Obando
Principal Consultant
Fill the form below to apply for this role: