Our client, an award-winning brand experience and staffing agency based in Central London is looking for an Account Executive to join the team.
You would be joining a creative team famous for delivering best in class events and staffing to high profile marketing, PR and brand clients. Some previous experience of the events, hospitality or promotional staffing sectors is desirable, however a willingness to learn, a passion for the role and an interest in the industry is what we are looking for.
In terms of staffing, you would assist in booking staff as directed by project manager/staff booker. Naturally articulate, you'll be be able to confidently liaise with staff and give them clear instructions, build and maintain strong relationships with the staff, draft and update staff profiles and create detailed staff briefs
In terms of account work, you'll be highly organised and quickly become familiar with the agency processes and templates, learning the process of a live job and be able to communicate appropriately with clients.
You'll be a natural creative who can take part in creative brainstorms and who has an inherent curiosity for what is going on in the world, always bringing in new ideas, new ways of thinking or seeing and demonstrating cultural intelligence at all times.
You will be as curious as you are organised, and be able to undertake general and specific research as directed by a project manager and to present that research in a useable format. Using your initiative, you'll be motivated to find out further information not necessarily directed by the project manager.
Ideally you will have creative flair and be inspired to create mood boards and source documents in collaboration with the wider team and in response to client briefs. You should also have excellent communication skills, be able to confidently share your opinion and be able to prioritise your work, knowing when to ask for help if you need it.
You'll have a keen interest in the industry, keeping abreast of all that is new, adding images to pinterest, developing blog ideas based on the agency's events and others, reading industry news and sharing relevant information / articles of interest with the wider team. Naturally found out and about, you'll be attending creative events and exhibitions whilst sharing your finds with the rest of the business.
Key Traits for this Role:
Interest or experience in food / drink / hospitality
Creative
Excellent logistics skills
Interest in / comfortable working with production
Staffing experience
Click 'Apply Now' to be considered for this opportunity or share this message with a friend that might be interested and you could be eligible for our referral reward scheme!
Please note due to the high volume of applicants if you have not heard from one of us here in team London you have unfortunately not been selected on this occasion, we may be in touch in the future with other opportunities
Capstone Hill: Public & media relations, corporate & public affairs, digital, marketing communications, stakeholder, government & investor relations. Working across UK & Europe, North America, the Middle East, Asia and Australasia.
New York – Chicago – Los Angeles - London – Sydney – Melbourne
This role is expired.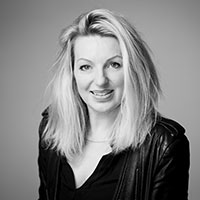 Contact Person
Penny Porter
Executive Director, UK & Europe