Industry
Enterprise Technology
Business Development Manager
Tech Start Up with the backing of an incredible PR firm
A global network and platform that enables the media from leading publishers and news outlets to reach subject matter experts and produce higher quality content faster...
Are you already a relationship executive or manager looking to make a move? If you thrive from building relationships with reporters, producers and bookers in the financial industry we have the perfect role for you here in London.
This role requires someone who is passionate about technology and is excited to take a platform to new heights from the ground up! It will involve responding to daily inbound requests and sign-ups over the phone (so you must love chatting!)
Deliverables
Grow the platforms network - focus on both sides of the network, reporters and PR users. Higher priority on driving adoption inside of Tier 1 newsrooms: Bloomberg, FT, WSJ, BBC, AP.

Drive engagement - Ensure fulfillment of all source requests. Especially focused on securing pitches for new user Source Requests. Where necessary and possible, manually research, identify and reach out to PRs who can fill empty requests. Ensure messages between PR & Reporter users are read and responded to where possible.

Community & User support – Monitor Intercom for user inbound questions. Provide support where possible. Be proactive. Monitor user activity and offer advice/support when an opportunity presents itself.

Cultivate Enterprise opportunities – identify and coordinate conversations with organizations that are prospects for the enterprise version of the platform. Commission for any introductions that turn into paying, enterprise clients.

Development support – contribute to ongoing development conversations and planning. Using community feedback and insights to help steer development priorities.

For more information email [email protected]

Apply below to be considered for this opportunity or share this message with a friend that might be interested and you could be eligible for our referral reward scheme!
Please note due to the high volume of applicants if you have not heard from one of us here in team London you have unfortunately not been selected on this occasion, we may be in touch in the future with other opportunities
Capstone Hill: Public & media relations, corporate & public affairs, digital, marketing communications, stakeholder, government & investor relations. Working across UK & Europe, North America, the Middle East, Asia and Australasia.
New York – Chicago — LA – London – Sydney – Melbourne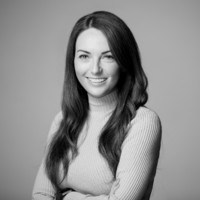 Contact Person
Claire Wiseman
Senior Consultant
Fill the form below to apply for this role: