Industry
Internal Communications
We are looking for a Head of Internal Communications to lead the employee engagement and change communications for a significantly influential global business organisation, based in the Middle East.
This is a new role and is the team lead, so you will require at least 10+ years' experience in change communications and employee engagement in a high growth global business environment. We are open to agency (suggested level Associate Director/Director) or in house, but you must have proven experience in internal communications and of handling multi-channel high level communications within a modern global business environment. Please note that for this role native (or fluent) English is essential, with Arabic being a plus.
This role is based in Doha, Qatar and will require relocation which is fully supported by the organisation. The key factors to be considered for this role are 10+ years' expertise in global internal communications and full fluency in English. Your appetite for life in Doha and the ability to relocate will certainly be as important, as this is a very sociable, engaged team who enjoy working together, so this is not for someone who is looking for remote working.
This fully global team are on a buoyant growth curve. The energy in the team is very much one that is connected to the world and one that is a melting pot for best practice and great ideas - they are a down to earth, friendly and connected team to work with and you will be welcomed from day one. The culture here is one where a pragmatic team spirit and calm confidence will see people advance their careers quickly in a very nurturing environment. For this role specifically, we are looking to introduce best practice in global employee communications, so you will have a CV that reflects that experience with an international aspect in high profile business environments. Your expertise will be welcomed and celebrated in this organisation, and you will be expected to enable others to grow whilst growing yourself.
Where might you come from? We are open to applications from corporate, political and financial comms backgrounds, but the priority will be your gold standard experience in internal communications. What is key for success in this role is experience of depth in your work, the ability to focus and apply your concentration whilst thinking with accuracy across many multiple trains of thought leadership and stakeholder engagement . Additionally, the transferrable element will be that you are accustomed to leading internal communications and employee engagement programmes both through periods of change and growth, whilst maintaining a level of confidence and excellence in all that you do.
Why move to Doha? Whilst there are 365 days of sunshine a year, life in Doha is about more than the weather. This career move will give you a culture that is all about insight and intelligence, and where your own cultural heritage is respected and celebrated with the other 55+ nationalities in the building. This is a distinctly global team and environment, which brings its own opportunities and adventures. Extremely generous holiday allowance, relocation allowance, travel allowance, wonderful international schools, a full relocation and onboarding support package, in an environment that is rich with arts, museums, theatre, sports, medical facilities and that every expat says is the safest place they have ever lived.
Click 'Apply Now' to be considered for this opportunity or share this message with a friend that might be interested and you could be eligible for our referral reward scheme
Please note due to the high volume of applicants if you have not heard from one of us here in team London you have unfortunately not been selected on this occasion, we may be in touch in the future with other opportunities
Capstone Hill: Public & media relations, corporate & public affairs, digital, marketing communications, stakeholder, government & investor relations. Working across UK & Europe, North America, the Middle East, Asia and Australasia.
New York – Chicago – Los Angeles - London – Sydney – Melbourne
This role is expired.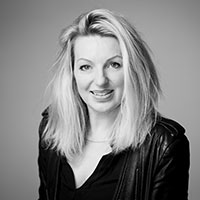 Contact Person
Penny Porter
Executive Director, UK & Europe