This international agency based in Berlin that spans all five continents and all EU Member States is looking for a PR Managing Director to run the large and successful team. Fully integrated, this agency's portfolio stretches from corporate through to multimedia and sport/youth/music within the consumer division.
You will have experience of leading global teams and be a natural leader and driver, geared towards excellence at all touchpoints of your current business. As such, you will have experience of developing, implementing and supervising integrated communication campaigns in an agency environment, across public or private sector clients (ideally both) and both B2B and B2C. An understanding of the public sector or any government institution or campaigns domestically will be a great asset.
You'll be a new business animal with a commercial nose and a proven track record in revenue growth, both domestically and internationally. You'll be able to demonstrate knowledge of, and experience in the networked agency environment where the working language is English. Further languages are of interest and should be highlighted on applications.
Key requirements:
10+ years of relevant experience in PR in a global agency setting
Demonstrable understanding of the full spectrum of PR and integrated communications
Extensive network of contacts with important media & journalists both nationally and internationally
Proven experience of staff management, recruitment, business plan development and implementation
Fluency in English
This role is a new role and is based in the heart of Berlin, one of the most prestigious cities to live in in Europe. You'll be working in a fully integrated global environment for renowned international brand and institutions.
Please note that you will need to demonstrate 10+ years working in a PR agency environment to be eligible for this role.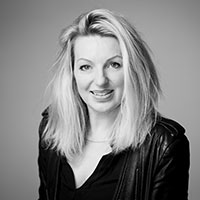 Contact Person
Penny Porter
General Manager, UK & Europe
Fill the form below to apply for this role: