Industry
Financial Communications
Salary
GBP 23000.00 - 28000.00
Our client is a young, leading financial communications consultancy, focusing on quality of advice and high levels of service. Over many years the team has advised clients, private and public, of all sizes through the various stages of their development. Formed by a senior team with proven track records in the growth company arena, our partners are proud of their long-standing client relationships.
The agency's sole focus is on financial public relations advice and execution. The teams advise listed companies in all sectors, across AIM and the main market and the agency is one of the fastest growing financial communications specialists. They provide support across financial calendar management, IPOs, support for secondary fund raisings, MBOs, public to private, crisis communications, shareholder engagement and employee communications.
The Role:
We are looking for someone highly ambitious, energetic and hard-working, with up to one year's corporate experience, to join the dedicated and growing team. Excellent written English is an essential requirement for this role, so you will be curious, an eager learner and someone who takes pride in written work delivered to a high standard
As a dynamic, growing company, the agency offers a great opportunity for members of the team to get immediately involved with all aspects of client management, progress in line with their abilities and make a genuine impact on the business from day one.
In particular, the consultant role requires a candidate with the ability to provide thoughtful input into client strategies, to build excellent relationships with clients, journalists and other advisors, and importantly both the dedication and attention to detail necessary to provide the highest quality of service.
In return, successful candidates will be: given the support, guidance and tools needed to excel in their careers; treated with respect and consideration; and encouraged to use their time wisely, with a focus on quality of output not hours at a desk.
Responsibilities include:
Supporting six partners across a range of sectors and sizes of business

Varied role including:

Monitoring of the news agenda (across all media channels) both relating to clients and wider macro commentary

Creation of and supporting the delivery of Financial PR campaigns

Ongoing engagement with media - creating opportunities and preparing clients for media interaction

Development of relationships with the wider financial community

Contribution to new business activity
Key requirements:
Excellent verbal and written skills
The competence to use initiative and take on responsibility
The ability to prioritise work load and effectively manage their

A strong team player

Enthusiasm and the willingness to take on and overcome challenges

Interested in learning about the news, business and investing
The agency is an equal opportunities employer and welcome applications from individuals from all backgrounds, religions and minority groups.
Click 'Apply Now' to be considered for this opportunity or share this message with a friend that might be interested and you could be eligible for our referral reward scheme
Please note due to the high volume of applicants if you have not heard from one of us here in team London you have unfortunately not been selected on this occasion, we may be in touch in the future with other opportunities
Capstone Hill: Public & media relations, corporate & public affairs, digital, marketing communications, stakeholder, government & investor relations. Working across UK & Europe, North America, the Middle East, Asia and Australasia.
New York – Chicago – Los Angeles - London – Sydney – Melbourne
This role is expired.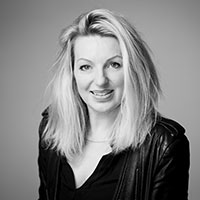 Contact Person
Penny Porter
Executive Director, UK & Europe