Industry
Corporate Communications
A unique and exciting opportunity to join a leading private investment office as Head of Communications, supporting a highly successful investor in a fast-paced global business environment.
This is a growing organisation that is prepared to offer a generous salary, bonus and LTIP for the right candidate who will step in to lead global communications and grow the organisation with the CEO.
The business has a broad range of interests and investments in venture capital, private equity, tech and real estate so we are interested in talking with people who come from that world and who embrace the art of corporate story telling and CEO profiling. An appetite for and experience in geopolitics will be hugely advantageous in this role as candidates who demonstrate a geopolitical angle are highly sought after.
The main role will be to design and execute a strategic communications plan with a focus on UK, European, Asian and US media, both for the CEO personally and the Group. The Head of Communications would then work closely with the team to lead on all relevant business development, including marketing, public relations, branding and events.
The ideal candidate will have 10+ years' experience working in communications within a financial or investment business. A wider understanding of the investment landscape and recent market trends would be beneficial.
Excellent written, analytical, communication skills are essential for this role, as is complete discretion and confidentiality. Proficiency in a foreign language, particularly Spanish, is a bonus, as is an understanding of the Spanish, German, French and Italian media landscape.
An academic background with a minimum of a bachelor's degree from a leading university is required. Please note that this is a London-based role, with much time spent in a very slick, collaborative office in Mayfair, so this is not one for remote workers.
Click 'Apply Now' to be considered for this opportunity or share this message with a friend that might be interested and you could be eligible for our referral reward scheme
Please note due to the high volume of applicants if you have not heard from one of us here in team London you have unfortunately not been selected on this occasion, we may be in touch in the future with other opportunities
Capstone Hill: Public & media relations, corporate & public affairs, digital, marketing communications, stakeholder, government & investor relations. Working across UK & Europe, North America, the Middle East, Asia and Australasia.
New York – Chicago – Los Angeles - London – Sydney – Melbourne
This role is expired.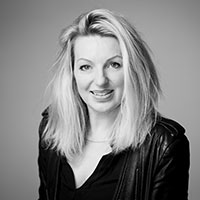 Contact Person
Penny Porter
Executive Director, UK & Europe