Industry
Financial Communications
Head of Investor Engagement
This Investor Relations team manages the relationship and communications between the company and its owners.

There is a strong ESG element to this role, as ESG encompasses an interesting and diverse range of topics and this company is at the forefront of progress in these areas. Following growing investor interest, there is a new opportunity in the investor relations team for this role to drive forward ESG investor engagement. The team is dedicated to providing excellent service to investors and operates in a stimulating, fast-paced environment - as such, you would be liaising with a wide spectrum of internal and external stakeholders to drive the ESG engagment forward.
You will be responsible for
• Develop the ESG investor strategy and use this to recommend and drive improvements to the ESG engagement plan
• Effectively integrate ESG across our investor communications
• Collaborate with experts in the business to respond appropriately to ESG-related investor enquiries
• Lead generalist ESG investor meetings
• Review and recommend improvements to ESG disclosures
• Contribute to broader investor relations objectives
You will need
• Significant experience in communications, investor relations and/or ESG in a large organisation highly desirable
• Must be able to influence at all levels
• Must have excellent attention to detail in addition to ability to think strategically
• Looking for a candidate with a flexible approach who can be a good team player
• Strong project management skills desirable
• Excellent written and verbal communication skills essential
Benefits
This is a great place to work. Benefits include but aren't limited to:
An annual bonus scheme of up to a % of base salary

Car Allowance

Retail store discounts

A retirement savings plan

Life Assurance

Buy As You Earn Scheme

Save As You Earn Scheme

Health Screening

Deals and Discounts through many other external businesses
Click 'Apply Now' to be considered for this opportunity or share this message with a friend that might be interested and you could be eligible for our referral reward scheme.
Please note due to the high volume of applicants if you have not heard from one of us here in team London you have unfortunately not been selected on this occasion, we may be in touch in the future with other opportunities
Capstone Hill: Public & media relations, corporate & public affairs, digital, marketing communications, stakeholder, government & investor relations. Working across UK & Europe, North America, the Middle East, Asia and Australasia.
New York – Chicago – Los Angeles - London – Sydney – Melbourne
This role is expired.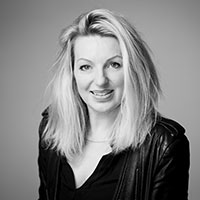 Contact Person
Penny Porter
Executive Director, UK & Europe