Industry
Corporate Communications
Salary
GBP 35000.00 - 40000.00
This is a unique in house opportunity to join a huge global brand delivering mid-level corporate communications with one of the most dynamic in house teams in the business.
We are looking for a determined, resourceful and results-focused communications professional with proven experience across the full communications mix. You will have gained the skills required to deliver outstanding results within a fast-moving, solution-focused environment. This is a much-loved high profile global brand, so you will be as accustomed to quick thinking innovation as you are to strong influencing and clear communication at all levels.
As such, your remit would cover:
Strategic counsel - working with with key stakeholders inside and outside of the business
Financial communications - communciating financial results and other leading corporate announcements
Sustainability & Reputation Management - working with the team to deliver a proactive reputation strategy
Corporate & Consumer PR - working closely with the heads across all divisions, identifying and leveraging positive stories hand in hand with retained agencies
Internal Engagement - as a sizeable business, internal engagement is key and you would be instrumental in ensuring that vision, purpose and values permeate all internal communications
Leadership - an opportunity to lead both with corporate agency relationships and internally within the business
To be considered for this role, you will need to demonstrate the following:
At least 4/5 years' experience in corporate communications, ideally within a major brand, a FTSE 250 listed company or a reputable financial / corporate agency
You will be an ambitious go-getter who's intellectually robust, self-motivated and energetic, credible with senior stakeholders and confident working on complex issues.
Excellent writing skills are critical, and there will be a presentation required during the interview process
This employer offers excellent benefits that really top this package up. More information on application.
Click 'Apply Now' to be considered for this opportunity or share this message with a friend that might be interested and you could be eligible for our referral reward scheme
Please note due to the high volume of applicants if you have not heard from one of us here in team London you have unfortunately not been selected on this occasion, we may be in touch in the future with other opportunities
Capstone Hill: Public & media relations, corporate & public affairs, digital, marketing communications, stakeholder, government & investor relations. Working across UK & Europe, North America, the Middle East, Asia and Australasia.
New York – Chicago – Los Angeles - London – Sydney – Melbourne
This role is expired.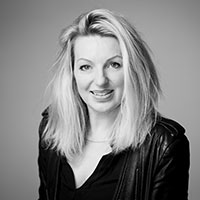 Contact Person
Penny Porter
Executive Director, UK & Europe