Industry
Professional Services
We are looking for a Head of Marketing & Communications to join a notable global insurance business to lead and oversee the company's marketing ventures.
This is a new global leadership role, based in London, that will deliver the development and implementation of strategies driven to strengthen the company's market presence in key territories. The successful candidate will have proven communications and marketing experience in the insurance industry and will instantly be at ease with a range of clients from financial institutions and corporations to commodity traders.
This role offers an opportunity to create the marketing function of a respected global business from the ground up. Due to the company's smaller size in comparison to its market peers, the role will also offer an excellent opportunity to develop strong relationships with other areas of the business by working closely with the Management team, the broking team, and clients. You will be as at ease with senior clients are you are with senior internal stakeholders as this is a role, which will empower you to make things happen.
You will be responsible for the marketing strategy, all communications, brand management and event planning. You will be comfortable leading all proactive marketing activities from social media and digital campaigns to business development and creative projects.With a proven track-record in writing and producing marketing materials, you will be responsible for managing both on and offline marketing and PR activities.
Who are you?
With 10+ years' experience in PR and Marketing either agency and/or in house, and with essential sector experience in the insurance industry, you will also have the following:
Financial Services sector experience is preferable but not essential

Understanding of the global market-place in the insurance industry is essential and understanding of the US market is preferable

Experience of working with and inspiring remote and international teams

Educated to degree level

Proven experience of creating and delivering strategic content with original idea generation

An excellent communicator, both in the written word and verbally

A collaborative, open and proactive nature

A self-starter who is both curious and energetic, as this is a new role that you will be able to make your own

A communications professional with established relationships with key journalists and industry publications

Proven experience in delivering thought leadership pieces both in written work and through other mediums

An understanding of what makes an excellent professional event both virtually and in the real world – there is support to make these events happen but this role will provide the cornerstone of all events both in theme, scale and effectiveness

Conduct general market research to keep abreast of trends and competitor's marketing movements

Aptitude for working with CMS / e-shot platforms, competency in MS Office software and a desire to explore future communications channels and opportunities

Professional chartered marketer (CIM) is a plus
If you have a successful track record designing and implementing marketing and communications strategies in the insurance sector, are able to bring sharp analytical and creative thinking skills to the table and are looking for a leadership in house role, please apply here.
Please note due to the high volume of applicants if you have not heard from one of us here in team London you have unfortunately not been selected on this occasion, we may be in touch in the future with other opportunities
Capstone Hill: Public & media relations, corporate & public affairs, digital, marketing communications, stakeholder, government & investor relations. Working across UK & Europe, North America, the Middle East, Asia and Australasia.
New York – Chicago – Los Angeles - London – Sydney – Melbourne
This role is expired.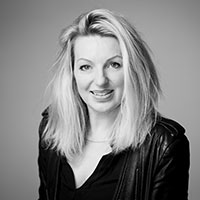 Contact Person
Penny Porter
Executive Director, UK & Europe