Industry
Corporate Communications
We are looking for an experienced media relations manager to join the in house team of a national civil engineering business for a 12 month maternity cover.
If you have proven experience of managing a busy press office and are a confident, clear communicator, you could be the one to join an ambitious team with a wonderful, caring leader. You will have proven experience of managing workflow of a busy press office including national, regional and trade media. Within this, you will have experience of crisis and reputation management and advising senior management on media and reputational risk management. We are also looking for someone who has:
Experience establishing media relations strategies
The ability to lead and deliver specific proactive media campaigns (short and long-term)
Experience shaping and influencing emerging policy reports to have communication hooks
Ability to identify and mitigate reputational risks
Credibility to advise senior management and volunteers on media approaches and interview briefings
Media writing skills in a range of formats
Experience of writing quality news articles for technical press is desirable
Effective media skills are essential, including attention to detail and the ability to turn technical material into non-technical outputs targeted at a range of audiences
The benefits of working for this organisation are, as with many charity status organisations, fantastic, and you would be on payroll so could enjoy full benefits such as:
25 days annual leave plus bank holidays plus Christmas break
Shutdown over Christmas period
Annual £100 allowance towards your wellbeing
Up to eight per cent of salary contributed to a personal pension scheme
24-hour employee support line
Death in service benefit equivalent to one year's salary
Interest free season ticket loan
Cycle to work scheme
Big Gym membership savings with the GymFlex scheme
Your Rewards discount scheme
On top of this, you would go to work in an absolutely stunning listed building in Central London and work with one of the friendliest, most sociable comms teams we've known.
Please note due to the high volume of applicants if you have not heard from one of us here in team London you have unfortunately not been selected on this occasion, we may be in touch in the future with other opportunities
Capstone Hill: Public & media relations, corporate & public affairs, digital, marketing communications, stakeholder, government & investor relations. Working across UK & Europe, North America, the Middle East, Asia and Australasia.
New York – Chicago – Los Angeles - London – Sydney – Melbourne
This role is expired.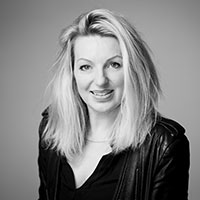 Contact Person
Penny Porter
Executive Director, UK & Europe