Industry
Corporate Communications
We are looking for a Community & Charities Communications Executive to join the in-house team at one of the UK's most loved brands. Experience of finding and communicating stories that connect and excite communities, and a passion for seeking ways that deliver positive change for the planet and for people are key things we are looking for in this role.
This is a business that has a diverse workforce spread across multiple locations and in a variety of roles. This team sits within the communications team and is considered to be a hub of story-telling, as well as being a values-driven team that live and breathe their values. You'll be working on store openings, company initiatives and sustainability developments as well as leading on key national charity initiatives through PR and social campaigns. The role is primarily remote with one formal day in a week, although the team is extremely sociable and often work together in Central London, providing plenty of opportunities for connection and learning.
Reporting into a Communications Manager (who you will also be able to step in for should they be absent), you will be a natural-born story teller, adept at creating and maintaining a drumbeat of people-focused communications. You may come from an internal communications role in house or an agency, but your love of story-telling, of people-driven news and of charity and sustainability work will shine through in all that you do.
Key requirements for this role are:
Ability to create and nurture internal and external relationships to ensure we find out the great stories going on around the business

Highly connective and able to establish, maintain and grow relationships with key stakeholders in the immediate communications team and in the wider business

Outstanding copywriting and editing skills

A highly digitally literate person who keeps on top of key trends and innovations

The ability to think creatively and develop innovative content that speaks to, and gains traction with target audiences

A strong storyteller who is able to develop content for a variety of channels

Local / Regional media expertise across the UK including broadcast

Multi-media expertise inc digital as all chief digital channels are used

Sustainability / Charity / Community communications – ideally the successful candidate will have proven experience in this space

Event Management – with the wider team, you will be responsible for running the organisation's annual internal event

Crisis and Issues Management
In return, you'll be joining one of the friendliest in house teams in communications and will be welcomed and celebrated from day one - as well as enjoying a raft of lovely benefits. If you have the relevant story-telling experience, are hugely passionate about Community & Charity and want to be part of a global brand that has a dynamic vision of the future and a place in everyone's hearts, please get in touch to find out more.
Click 'Apply Now' to be considered for this opportunity or share this message with a friend that might be interested and you could be eligible for our referral reward scheme
Please note due to the high volume of applicants if you have not heard from one of us here in team London you have unfortunately not been selected on this occasion, we may be in touch in the future with other opportunities
Capstone Hill: Public & media relations, corporate & public affairs, digital, marketing communications, stakeholder, government & investor relations. Working across UK & Europe, North America, the Middle East, Asia and Australasia.
New York – Chicago – Los Angeles - London – Sydney – Melbourne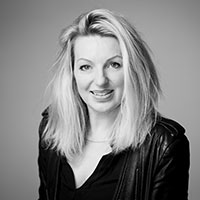 Contact Person
Penny Porter
Executive Director, UK & Europe
Fill the form below to apply for this role: