Industry
Financial Communications
Exclusively with Capstone Hill Search, this role is a 12 month ftc at one of the world's most loved global brands. We are looking for a financial and corporate pr person with 10+ years experience (agency and/or in house) who is accustomed to delivering C-suite counsel.
In this role, you will be tasked with the responsibility to protect and enhance the brand's reputation and commercial environment, whilst ensuring that the Group is ahead of evolving corporate, consumer, social, polticial and economic expectations. You will create and lead both proactive and reactive corporate affairs programmes across multiple communications disciplines - both external and internal - whilst engaging all stakeholders.
You will come from a proven financial communications background and be accustomed to handling financial calendar communications from a senior level - the corporate story is secondary to the primary business need in this instance, as the financial communications take precedence.
You will have proven and demonstrable experience in:
strategic counsel and planning - in the role you would be overseeing the full corporate affairs annual programme and providing input in terms of insights data and intelligence across social, economic, environmental (supply chain) and political development

financial communications - as stated, you would be responsible for devising and delivering all financial media actvitity for the Group, with strong relationships with influential journalists from the national business media

corporate communications - you would be resonsible for major corporate announcements whilst providing sound counsel to senior management, influencing financial narrative from commercially sensitive materials to financial results and acquisitions

crisis/issues & reputation management - the role will require a confident proactive reputation strategy and a level headed communicator who can anticipate and navigate issues

there will also be elements of public affairs, stakeholder management and internal engagement as with any senior in house role
This role will be a remote working role (due to Covid regulations), but with the central communications (London) team until further notice. Your proven experience as a key team player will ensure that you bring people on side from day one in post.
If you have financial communications experience in a pr setting either agency and/or in house, and would like to discuss this role, please apply with your cv on the link on this advert for a confidential discussion.
Please note due to the high volume of applicants if you have not heard from one of us here in team London you have unfortunately not been selected on this occasion, we may be in touch in the future with other opportunities
Capstone Hill: Public & media relations, corporate & public affairs, digital, marketing communications, stakeholder, government & investor relations. Working across UK & Europe, North America, the Middle East, Asia and Australasia.
New York – Chicago – Los Angeles - London – Sydney – Melbourne
This role is expired.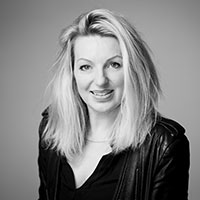 Contact Person
Penny Porter
Executive Director, UK & Europe