Industry
Corporate Communications
The Role
This leading sustainability NGO is looking for a Senior Communications Manager, exclusively with Capstone Hill Search.
The primary role of the NGO is to drive global business action on climate change. It involves a major focus on the global energy system, including developing and delivering the integrated communications programme for their flagship business campaign which brings together hundreds of large and ambitious businesses committed to 100% renewable electricity and influences markets from North America to Asia.
It would suit someone who is both passionate about the power of integrated communications to achieve real-world change with an ability to be strategic and/or tactical in delivering that. As well as management responsibility for two staff, this is a senior position in a wider international communications team.
About you
Essential:
Experience in working in the energy sector
Proven success in developing and delivering substantial, impactful integrated communications strategies and projects.
A creative mind that is constantly seeking new ways to do things to improve the impact, efficiency and effectiveness of everything they do.
A dynamic and impactful leader with the ability to drive through ideas, build coalitions and negotiate complex networks.
Experience in working across climate issues or experience in other relevant sectors such as renewable energy, transport or industry.
Experience in working with businesses in the private sector as well as NGOs.
Excellent interpersonal and communication skills, with the ability to build effective working relationships across a range of cultural contexts.
Experience of matrix-management and direct line management.
Able to balance strategic thinking and development with rolling up sleeves and implementing programmes.
Desirable:
Experience of working in a global environment. Language skills such as French, German, Spanish or Mandarin advantageous.
Strong organisational skills, with attention to detail and ability to multi-task in order to meet strict timelines and budgets.
Commitment to a sustainable future
Click 'Apply Now' to be considered for this opportunity or share this message with a friend that might be interested and you could be eligible for our referral reward scheme
Please note due to the high volume of applicants if you have not heard from one of us here in team London you have unfortunately not been selected on this occasion, we may be in touch in the future with other opportunities
Capstone Hill: Public & media relations, corporate & public affairs, digital, marketing communications, stakeholder, government & investor relations. Working across UK & Europe, North America, the Middle East, Asia and Australasia.
New York – Chicago – Los Angeles - London – Sydney – Melbourne
This role is expired.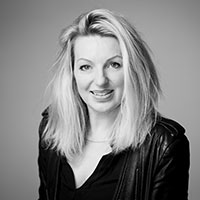 Contact Person
Penny Porter
Executive Director, UK & Europe