Industry
Consumer Technology
We are looking for a next generation tech superstar who wants to join a central in-house team that is dedicated to shaping the world's future technology and enhancing people's lives with world-changing electronic products. This is a future-focused company that delivers technology connected to all that we can predict: from virtual reality to smart phones, and from autonomous cars to space probes.
In this role you'd be responsible for the execution of global technology communications supporting the breadth of these oustanding high tech products. Your role would include:
developing and maintaining relationships with core technology media and analysts

developing messages and delivering them through social media and written materials

driving joint opportunities with partners and customers

cultivating and educating 'ambassadors' for the brand

managing day-to-day social media and that positively position key technologies
You will:
Engage with tech media, mainly EMEA, to secure compelling coverage

Write compelling pitches, opinion articles and comment for the media

Build rapport with industry analysts and ensuring inclusion in relevant reports

Work with external PR agencies to ensure they thrive

Work with others in the Marketing Communications team to deliver compelling campaigns that resonate with the sphere of influence from customers to industry influencers

Monitor industry press and have a hunger for learning about the wider industry landscape

Engage with social media influencers to driver positive conversations

Track and report on media coverage delivering key messages to a technical audience, especially through digital channels.
Ideally, you will be an experienced technology PR professional with a love of media pitching and strong content creation. Committed to making your customers, stakeholders and colleagues successful, you're already known to be an an excellent communicator, listener and collaborator who builds trusted partnerships by delivering what you say, when you say. You're curious, solutions orientated and a world class problem solver who constantly seeks opportunities to innovate and achieve the best possible outcome to the highest imaginable standard.
You:
Have experience within tech PR, either agency or in-house, or engineering

Are a go-getter, ready to inject your passion for tech into your projects

Excel in verbal and written communication

Have a good level of experience and understanding of social media

Are a team player and have the ability to multitask

Are ambitious, self-motivated and driven
For more information on this opportunity please contact Penny Porter to discuss in strictest confidence. E: [email protected]
Click 'Apply Now' to be considered for this opportunity or share this message with a friend that might be interested and you could be eligible for our referral reward scheme!
Please note due to the high volume of applicants if you have not heard from one of us here in team London you have unfortunately not been selected on this occasion, we may be in touch in the future with other opportunities
Capstone Hill: Public & media relations, corporate & public affairs, digital, marketing communications, stakeholder, government & investor relations. Working across UK & Europe, North America, the Middle East, Asia and Australasia.
New York – Chicago – Los Angeles – London – Sydney – Melbourne
This role is expired.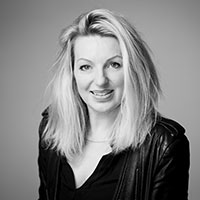 Contact Person
Penny Porter
Executive Director, UK & Europe