Industry
Corporate Communications
One of the most famous leading global agencies is looking for an experienced Account Manager who's ready to take a leading role on the frontline of crisis & issues planning and response. We are looking for someone who has the drive to get stuck in and who can anticipate client's and colleague's needs. Clients range from blue chip brands, household names and FTSE 100 companies across all sectors.
The right candidate will be a strategic thinker, able to thrive in a fast-paced and constantly moving environment. You will demonstrate curiosity and knowledge of the world we live in, knowledge of and passion for the media agenda, and how this applies to our clients. Agency and brand experience are highly desired for the role.
The ideal candidate will have crisis communications or corporate issues/reputation management experience, agency and/or in-house environment. Excellent written and verbal communication skills and the ability to work tight deadlines are a must.
RESPONSIBILITIES + ATTRIBUTES
Interest in, and understanding of, business issues, news and politics, the media and the world around

Ability to keep on top of trends / news and the implication for your clients

Ambition, drive, and commitment to great results

Exceptional writing and communications skills

A strong client handler and ability to work with senior stakeholders

Ability to thrive in a fast-paced and constantly changing environment

Understanding of and some experience in strategic reputation management
Your experience to date:
Issues management experience for B2B and/or B2C clients

Experience in media handling

New business acumen
What this employer offers you:
Fantastic culture and a friendly but demanding team who will push you to be your best self and constantly learn new skills and take on new opportunities
Ability to work with and learn from an engaged senior team, committed to your development and finding the right opportunities for you to shine
The chance to develop your crisis and client counsel skills as part of one of the most respected issues teams in the industry, learning from some of the best practitioners in the field
The opportunity to work across a diverse portfolio of clients and industry sectors on a range of high profile projects
Breadth of experience and opportunity across corporate and consumer client base
Access to a global network of specialist communicators and ability to work on global projects and opportunities
Incredible training + development, including weekly sessions where the full company welcomes industry speakers such as Amazon, Google, Snapchat, Twitter
Click 'Apply Now' to be considered for this opportunity or share this message with a friend that might be interested and you could be eligible for our referral reward scheme!
Please note due to the high volume of applicants if you have not heard from one of us here in team London you have unfortunately not been selected on this occasion, we may be in touch in the future with other opportunities
Capstone Hill: Public & media relations, corporate & public affairs, digital, marketing communications, stakeholder, government & investor relations. Working across UK & Europe, North America, the Middle East, Asia and Australasia.
New York – Chicago – Los Angeles - London – Sydney – Melbourne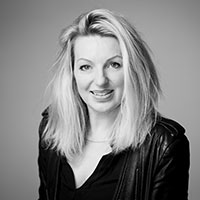 Contact Person
Penny Porter
Executive Director, UK & Europe
Fill the form below to apply for this role: