Industry
Corporate Communications
This is a unique opportunity for an ambitious communications practitioner with 2-5 years' experience in the field to join a friendly, nurturing small management consultancy for a 14 month maternity cover. The role sits as number two to the MD, with a remit of overseeing all communication, events, design and conduct. This is a leadership team and business that value diversity and inclusion, social value, innovation and excellence and they will be seeking someone whose personal values align.
Who you are:
You will have at least 2+ years in a communications role, ideally with 5+ years in a professional environment. You will be a strong communicator who is quick to establish key relationships and who is adept at managing and communicating with internal stakeholders, always with an eye on excellence and getting things done.
Essential skills are:
Outstanding writing skills

Strong stakeholder management skills

Social media management skills

Demonstrated understanding of branding and marketing

Team management skills

Flexibility – this is a core role in the business, as such with the information you amass in this role, you will be confident and happy to step in and provide cover when other department heads are on leave
In terms of software, essentials are to be fully operational in MS365 with advanced Word & PowerPoint skills. Adobe inDesign is desirable.
You will be responsible for:
Brand – overseeing all internal and external content; oversee all visual imagery and filming; managing interface between brand and all suppliers; overseeing all websites and digital content; developing corporate narratives and campaigns and constantly reviewing all written communication.

Communication – writing and transmitting all company communications; overseeing all social media posts and imagery; managing approval process for all digital communications (inc Linked In, website, Twitter, Instagram) and managing external agencies.

Creative – overseeing the creative team in terms of communication and excellence and supporting in terms of some office management (recruitment mainly)

Events – leading on all communication and written elements for all events from invitations to written or presentation matter and ensuring consistent excellence throughout

Bidding – leading on all written elements of any business development and pitching and again ensuring excellence and brand consistency throughout: reviewing and writing executive summaries for bids; attending regular meetings to manage the consistent bidding stream in the business; managing the approval process for all live bids and reviewing all written content
In return you will work with a business owner who is respected and loved by all in the business, be a core part of a really cohesive, friendly and supportive culture and receive open ended learning and development whilst in the role. This is a culture where learning and development are absolutely championed - the people lead tells us that no training request has ever been turned down! Whilst it is a maternity cover, you will be welcomed and treated like a permanent member of staff and enjoy all the benefits, from fully flexible working to the lush W1 offices and happy office culture.
Click 'Apply Now' to be considered for this opportunity or share this message with a friend that might be interested and you could be eligible for our referral reward scheme. You will be required to be eligible to work in the UK for this role.
Please note due to the high volume of applicants if you have not heard from one of us here in team London you have unfortunately not been selected on this occasion, we may be in touch in the future with other opportunities
Capstone Hill: Public & media relations, corporate & public affairs, digital, marketing communications, stakeholder, government & investor relations. Working across UK & Europe, North America, the Middle East, Asia and Australasia.
New York – Chicago – Los Angeles - London – Sydney – Melbourne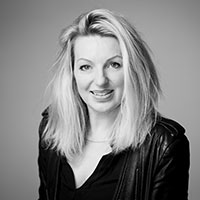 Contact Person
Penny Porter
Executive Director, UK & Europe
Fill the form below to apply for this role: